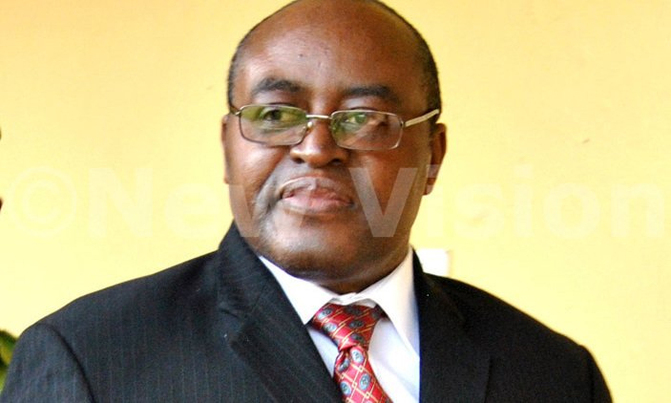 The Omusinga (king of Rwenzururu) Charles Wesley Mumbere and the leader of Allied Democratic Forces (ADF) Jamil Mukulu are expected to re-appear in court in Jinja on Monday January 30, 2017.
PIC:The Omusinga (king of Rwenzururu) Charles Wesley Mumbere
The king who was arrested in connection with the November 17, 2016 incident in which more than 100 people died in an attack on his palace in Kasese town, appeared before the Jinja chief magistrate John Francis Kaggwa.
He, together with over 150 of his royalists including his prime minister Johnson Thembo Kitsumbire and royal guards are charged with 41 counts of murder, attempted murder, terrorism, aggravated robbery, treason and malicious damage to property.
However, Mumbere was re-arrested on January 13 2017, only hours after being granted a shs 100m non cash bail. He was later produced before court in Jinja where more charges of murder and terrorism were read to him.
He was consequently remanded to Luzira prison until Monday when he will re-appear where sources said the king is this time expected to appear before High Court Judge Michael Elubu. The first bail had been granted to him by Jinja resident Judge Eva Luswata.
Mumbere's lawyers led by Caleb Alaka have consequently applied for a second bail to have the king answer to the charges against him from outside prison, citing his advanced age of 64 years and illnesses such as hypertension and diabetes.
Meanwhile Jinja chief magistrate John Francis Kaggwa on December 29, 2016 adjourned the hearing of a case in which Mukulu is charged with terrorism among other crimes, to January 30, 2017.
This was after his lawyers Caleb Alaka, Ladislaus Kiiza Rwakafuzi and Samuel Muyizzi told court presided over by Jinja chief magistrate John Francis Kaggwa that Mukulu last appeared in court on September 6, 2016.
Alaka explained that on this occasion, the state prosecutor asked for one month's adjournment which was granted but the accused was never returned to court, but instead remanded to Luzira prisons.
He noted that a production warrant issued by the court required Mukulu to appear on December 21, 2016 and when this failed it was extended to December 29, 2016 but still he was nowhere to be seen.
"This is the second time a production warrant was made and served to the Uganda Prisons in Luzira, where the applicant was remanded but we are surprised they have failed produce him before this honorable court," he said in December.
Alaka who said they (lawyers) were not informed why Mukulu never appeared, tasked the state prosecutor James Muliro, to explain why Mukulu was missing in court but he (Muliro) too said he was not aware why Mukulu was absent.
Alaka observed that the state's conduct was against article 28 and 44 of the Uganda constitution and that it affects the applicant's rights to have a fair hearing.
Alaka further complained that Mukulu was committed to the High Court in his absence, which he described as an abuse of the suspect's right to fair hearing.
"The applicant (Mukulu) is entitled, as an accused person to be formally committed in his presence and also entitled to committal documents including a summary of evidence," Alaka said.
Muyizzi later explained that they had made a request to have Mukulu committed following the right procedures.
"This (committal) is a process provided for by law. It should not be abused. It is unacceptable to commit someone to the high court in his absence," Muyizzi said.
Mukulu, who was arrested in Tanzania in April 2015, was first detained at Nalufenya, a police detention facility for violent crime suspects located in Jinja before being remanded to Luzira.
He is accused of terrorism and murder charges, including masterminding the murder of almost 100 students of Kichwamba Technical Institute in 1998.