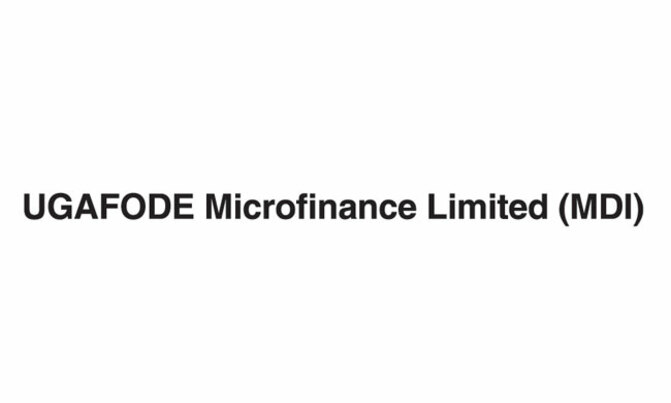 Closing date for receiving applications is: 26th January, 2017. Those who applied before for this position should not apply again
UGAFODE Microfi nance Limited (MDI), one of the leading fi nancial institutions, is looking for mature experienced individual to fi ll the position below. This is a dream career opportunity for highly dynamic, creative and innovative individual with several years of the financial sector experience.
1. CHIEF EXECUTIVE OFFICER (CEO) - (RE-ADVERTISED)
CEO reports to the Board and will be responsible for the overall management of the institution including providing clear leadership and direction to the institution, ensuring solid operating and fi nancial performance, recruiting and developing talent needed to accomplish high performance standards and overseeing new operating systems and procedures. He/she will have primary responsibility for achieving growth strategy and for positioning UGAFODE Microfi nance Institution as a leading provider of high quality servicesand a preferred institution in the provision of services that yield improved income in every household served.
This will include assuming leadership in four key areas:-
• Overall management and governance;
• Strategic planning and business development;
• Human resource and talent development;
• Communication and external Stakeholder relations
Qualifications and experience:
• A Bachelor's degree; Master's degree in Finance or Business or a related field
• At least 10 years of direct experience in fi nancial services, at least 3 of which should have been at senior management level in retail banking or similar fi nancial services company
• Wide knowledge of micro banking products, including loans, money transfers and savings.
• Demonstrated experience in raising deposits as well as experience of using channels and technology to drive business
• Knowledge in Banking and Micro Deposit regulations, business law, employment and labor law, microfi nance operating policies and procedures.
• Demonstrated experience leading and building cohesive, high performing teams
• Strong analytical, interpersonal, communication and infl uencing skills
• Ability to delegate effectively amongst teams and show commitment to the long-term development of the management team through coaching and mentoring
• High level of integrity and commitment to excellence and the institution's social mission and corporate values.
How to apply:
Interested persons who meet the above criteria should submit their motivation letters together with an up-to-date CV to: recruitment@ugafode.co.ug (Please indicate the position you are applying for).
Applications should be addressed to the Head of Human Resource.
Closing date for receiving applications is: 26th January, 2017
Note: Those who applied before for this position should not apply again