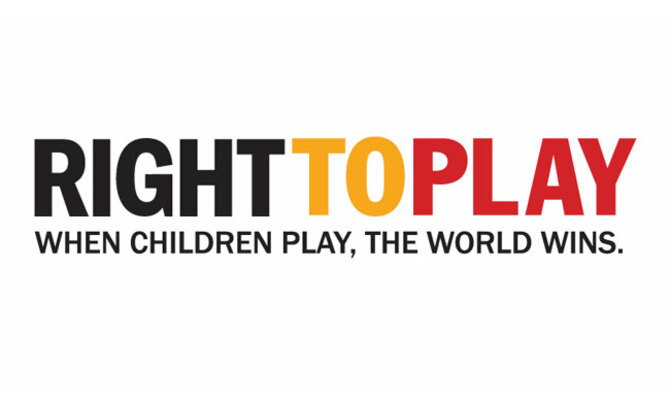 The deadline for applications is 15th January 2017.
AFRICA GENDER OFFICER
POSITION OVERVIEW
Right To Play (RTP), a fast-growing International Non-profi t Organization with headquarters in Toronto, Canada, is looking for a Gender Advisor for Africa Programs to be based in Kampala, Uganda. The Africa Gender Advisor reports directly to the Africa Programs Director (APD).
The incumbent is responsible for ensuring that Right To Play's commitment towards gender equality is translated into concrete and measurable actions across all Africa RTP programs in Uganda, Burundi, Tanzania, Ethiopia, Mozambique, Ghana, Mali, Liberia, Benin and Rwanda.
The Offi cer provides technical support on gender equality, guides the mainstreaming of gender equality into program design and proposals, program implementation, monitoring, reporting and supports with capacity development, as well as gender equality policy, strategy, advocacy and research.
The Africa Gender Offi cer works closely with a diverse team of program offi cers within the Africa Offi ce and provides indirect support to country level Gender Focal Points to ensure that gender equality is strengthened across all areas of program implementation.
We are looking for someone with excellent communication skills, a strong drive for results and the ability to work within a growing function across multiple countries. The successful candidate will join a motivated, passionate, overachieving team of professionals.
ABOUT RIGHT TO PLAY:
Right To Play is a global organization, using the transformative power of play to educate and empower children facing adversity. Through playing sports and games, Right To Play helps over one million children learn through play while driving lasting social change in more than 20 countries each week. To learn more about who we are and what we do, please visit our website at www.righttoplay.com
PRIMARY RESPONSIBILITIES:
Strategic Planning and Programme Implementation (30%)
• Leads detailed context analysis including needs assessments and identifi es strategies for reaching out to people with identifi ed needs;
• Advises Country Directors within the Africa region on strategic policy issues in relation to gender in all RTP Programs;
• Provides inputs at the country program level to ensure appropriate inclusion of gender perspective in all planned activities, decisions and policies;
• Designs and develops gender program strategies, activities and plans, ensuring they are in line with all program objectives and results, and for the benefi t of the target groups;
• Advises and supports the implementation of gender focused programme activities within Africa.
• Guides the approach to gender mainstreaming and ensures it is responsive to programme needs;
Monitoring and Evaluation impact Measurement, Learning and Reporting (25%)
• In collaboration with the African Monitoring, Evaluation and Learning Manager (AMELM), leads the design and implementation of transparent and accountable mechanisms for monitoring and evaluating progress for Africa Programs' gender programming.
• Provides guidance to the Africa Gender Focal Persons to develop a comprehensive knowledge-base on all aspects of gender by contributing to gender analysis and situational studies, and advises on the gender sensitive data to be gathered and the indicators that will serve as the basis of developing effective gender programme strategies.
• Helps monitor the overall activities of gender in Country Programs within Africa, gathers lessons learned, and builds upon strengths and improves on weaknesses.
• In collaboration with the Monitoring, Evaluation and Learning (MEL) team, leads regular monitoring and evaluation as required to ensure quality gender programming and adherence to donor's deliverables and RTP program management policies.
• Monitors the external contexts and emerging needs regarding gender work to introduce programmatic changes as necessary.
• Leads the development of gender specifi c progress reports.
Capacity Building and Organisational Development (20%)
• Conducts capacity assessments and facilitate capacity building for Africa to enhance their motivation and effective implementation of gender strategies.
• Ensures identifi cation and satisfaction of training needs for Africa staff on relevant standards and instruments for gender equality.
• Designs and implements demand-driven programme approaches and methodologies aiming towards capacity building, working in partnerships, policy analysis and advocacy.
• Develops and facilitates capacity building programs on gender sensitivity and gender mainstreaming, as well as gender issues pertaining to gender advocacy.
• Designs and documents training modules and capacity building processes.
Networking, partnerships and advocacy (20%)
• Represents RTP Africa Offi ce in established gender focused foras, networks and conferences.
• Facilitates coordination with other stakeholders on strategic policy and programming issues. • Establishes and strengthens gender focused technical partnerships in Africa.
• Develops joint activity plans with technical partners to further gender objectives and gender results of the Play to Learn programme.
• Advises on the development of communication and information programmes to raise gender awareness within Country Programmes.
Any other duties as assigned by the line manager (5%)
MINIMUM JOB REQUIREMENTS:
• Master's degree in gender and development studies, education, social work or related discipline.
• 5 years' experience in programme management, including a minimum of three years practical gender programme management experience.
• Strong experience and knowledge of strategic design, research and advocacy activities, and rights based approaches to development.
• Signifi cant track record in capacity building, gender programming and monitoring and evaluation.
• Demonstrated working knowledge on the principles and issues surrounding gender and development.
HOW TO APPLY:
If you meet the minimum requirements above, please send your updated resume and cover letter to: UgandaHR@righttoplay.com and kindly include "Africa Gender Officer" and your name in the subject line. Please indicate your salary expectations in the cover letter. The deadline for applications is 15th January 2017. While we thank all applicants for their interest, only those selected for interviews will be contacted.