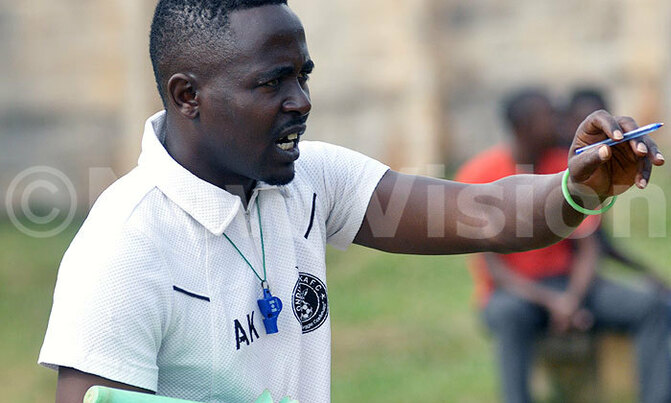 Club officials have suspended Allan Kabonge indefinitely
Entebbe based Big League side Masavu FC have suspended their head coach for 'unethically' demanding what he was reportedly promised during contract talks.

Club officials on Sunday decided to suspend Allan Kabonge indefinitely for challenging them on their promise to offer him a plot of land with a house in Entebbe and outstanding salary arrears for October.

The Masavu FC team manager Mustapha Agwani first gave Kabonge his December salary (Ush500,000) before they accused him of breaching a confidentiality clause in his employment contract and suspended him.

"According to the club agreement, you are not allowed to give out information unless you are told to do so. But you deliberately visited a number of media houses to discuss what the club takes as confidential," Kabonge's suspension letter signed by club officials read in part.

When contacted for a comment, Kabonge confirmed that he contacted the media and narrated to them how Masavu FC officials had failed to deliver to him a decent house preferably in Entebbe and a car for him.

"I did not ask for sign on fees because they promised to give me a car and a house near State House in Entebbe. I needed the house and the car. But I have been delivering with the club," Kabonge said when contacted on Tuesday.

Kabonge burst on to the scene after he helped promote Onduparaka FC to the Azam Uganda Premier League before being relieved of his duties for lack of qualification.