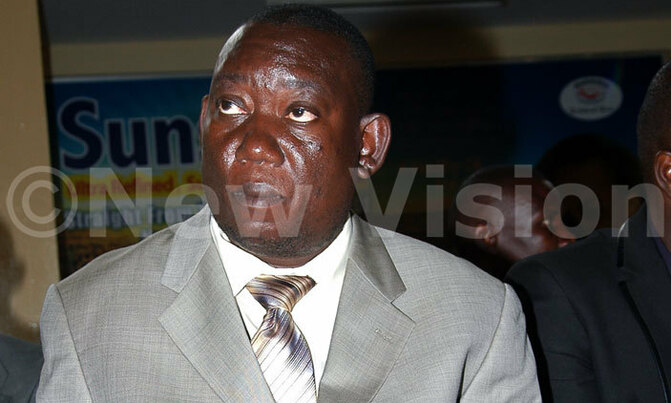 Rubaga South MP Kato Lubwama is accused of not having the required academic qualifications of an MP.
Here's some of the latest happenings around Uganda:

PETITION ON MP KATO LUBWAMA

High Court judge Margret Oguli is set to deliver her ruling on whether or not to allow Rubaga South voter Habib Buwembo to file an election petition ousting his area MP Kato Lubwama from parliament.

Buwembo accusses Lubwama of not having the required academic qualifications of an MP and wants court to allow him file his election petition which he would have done in 30 days after the Electoral Commission had declared and gazetted him.

He says that Lubwama failed O'level exams and he did not sit the Makerere University mature age entry exams which could have been a basis for him to attain a Diploma in Music, Dance and Drama.

UMEME & POWER THEFT

Meanwhile, UMEME wants parliament to amend the Electricity Act 1998 so that they can have strong punishment to any person convicted of power theft.

Currently, the Act provides for a punishment of imprisonment of not less than six months or paying a fine of one million Uganda shillings (sh1m).

The Deputy Managing Director of UMEME Sam Zzimbe says that although they have intensified the operation against power theft, they have been let down by the weak laws which is not a deterrent to the vice.

Zzimbe adds that power theft should be extended to vandalisation of electricity equipment and be among the economic crimes because it's a sabotage of economic development in the country.

BORDER INSECURITY

The RDC of Hoima district Isaac Kawooya has decried the increasing insecurity along the Uganda-DR Congo border, saying it is a great security threat to Uganda.

Kawooya attributes this to the porous border point which has given room to Congolese to enter the country without any documents.

He underscores the need for strengthening of the immigration department to handle the border point well and also empower the marine unit to be able to patrol the lakes where several cases are reported.

UGANDA-EGYPT TIES

Uganda has formalized its relationship with Egypt as part of efforts to boost trade and agriculture in the country.

This has been done through the signing of a memorandum of understanding that was signed between Ugandan leader President Yoweri Museveni and his Egyptian counterpart Abdel Fatteh EL Sisi who flew into the country Sunday.

President Museveni notes that both countries have agreed to corporate in areas of trade and agriculture as part of joint efforts to develop nations that are found in the Nile Basin.

On his part, President el-Sisi pledged to corporate with Uganda in terms of security and the fight against terrorism in the region and on the African continent as a whole.

DP MOURNS

The Democratic Party is mourning the death of secretary general Mathias Nsubuga who died Sunday after suffering a stroke.

Burial arrangements are yet to be released.

Several people have reacted to his death. DP President Nobert Mao has described him as a bridge between the young generation and the mature party members who have been in the party since independence.

FDC deputy secretary general Harold Kaija has described him as a peace-loving person who has worked tirelessly to unite political parties under their umberalla body IPOD.

FESTIVE VIGILANCE

As Christmas Day draws closer, the deputy Resident City Commissioner in charge of Kampala central, Sarah Bananuka has warned city dwellers against getting over excited and abandoning their homes for thugs.

She observes that during the festive season, a series of cases are committed, including theft, while others overcelebrate and contract the HIV virus.

NDA REGISTERS HEALTH FACILITIES

The National Drugs Authority (NDA) is starting online registration of clinics, drug stores and pharmacies to speed up the process of issuing operational licenses to the applicants.

Currently, whoever wants to open up a pharmacy, drug store among others has to submit a written application to the Authority specificifing its standards and later the NDA's inspectors carry out a physical inspection before the license is issued.

NDA Senior Information Technology Officer Daniel Kalibbala says effective January 2017, all applications shall be submitted online and all the inquires will be done via emails between NDA and the applicant.