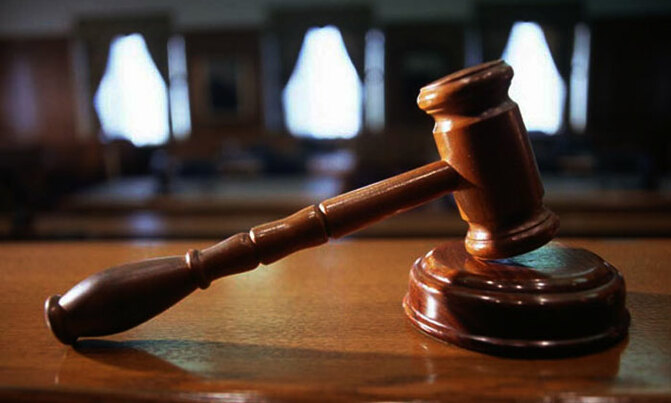 David Serwamba and his brother Isaac Serwamba have a case to answer regarding the loss of sh4.6b from Equity Bank.
KAMPALA - The Anti-Corruption Court has ruled that a former operations manager of Equity Bank, Oasis Mall branch must explain the loss of sh4.6b from the bank.

Justice Margaret Tibulya decided that David Serwamba and his brother Isaac Serwamba have a case to answer regarding the loss and must explain.

A superintendent of police, while testifying on August17 2016, said he arrested and recovered sh255m from Serwamba's residence.

Prosecution linked the money to Equity Bank fraud.

Chiriga Taban, attached to Mbarara Police Station, said the money was recovered from Isaac Serwamba's parents' home in upper Konge Makindye, a Kampala suburb.

Court also ruled that Serwamba's co-accused: Reagan Okoth, and Moses Kavuma, Abubaker Kalungi, a lobbyist, Mubarak Shafik, a businessman, Mathew Keeya, a driver, also have a case to answer and must explain their linkage to the fraud.

"I have perused and evaluated the submission on no case to answer against the evidence on record and found out that each accused person has a case to answer on each count. Each of the accused persons is therefore put on his defence," said Justice Tibulya.

The money was withdrawn from the accounts of two Sudanese businessmen, Sisco Majok and Achang Ajang, from the bank's Oasis Mall branch in Kampala.

Prosecution said the first fraudulent transaction of $700,000 was on March 28, 2015 at about 1:00pm local time.

The second transaction of $500,000 was carried out on March 29, 2015, while the third transaction of $250 was also done on Mach 29, at 5:00pm.

Prosecution witnesses said withdrawal was allegedly initiated by Serwamba, the operations manager, claiming that the two Sudanese businessmen Majok and Achang traveled from South Sudan to Kampala to withdraw money from their accounts at Equity Bank.

Prosecution alleges that between March 28 and May 19, 2015, while in Kampala district the accused converted, transferred, transported and concealed sh4.6b with the intention of disguising its illicit origin, yet it was stolen from Equity Bank.

The accused are scheduled to start their defence on December 21.