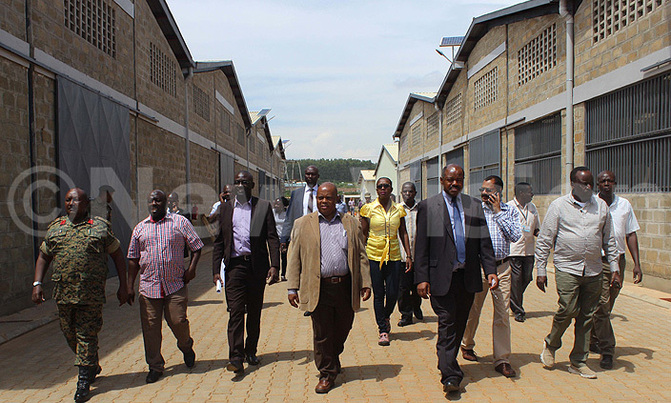 As a result, the project has stalled for over a decade, MPs noted.
MPs tour some industries at Namnve Industrial Park. Photo by Paul Kiwuwa

MPs on the budget committee have blamed government for failing to provide funding for proper infrastructure development to expedite Kampala Industrial and Business Park (KIBP) at Namanve.
As a result, the project has stalled for over a decade, MPs noted.
During the tour of Namanve project on Friday, the legislators established that for the last 12 years, government has not allocated money required to complete roads, power, water, optic fibre cables and solid waste management facilities in what has so far been designated as Uganda's biggest industrial park.
MPs led by the committee chairperson, Amos Lugolobi, wondered why such a project with potential to transform the economy has been neglected.
"Many investors who were allocated plots of land for industrial establishments cannot access them due to lack of roads which frustrates investors," Lugolobi noted.
According to Lugolobi, Uganda Investment Authority (UIA) a body overseeing the development of the project needs sh500b to complete the mentioned infrastructures.
He said of sh500b, government provides sh3b part of it is allocated and for staff wages living only 2.54b.
"At that pace of government funding, it will take UIA over 20 years to develop the infrastructure, yet we want Uganda to achieve a middle income status by 2020," he noted.
The Bulambuli county MP Wamakuyu Mudiimi said investors do not want to do business where the burden and cost of fixing social services are on their shoulders."
The Kinkizi West MP James Kaberuka, called upon the government to expedite the Investment Amendment Bill.
According to UIA director land development, Hamza Galiwango, only 4 kilometers of the roads have been tarmacked out of the 44 kilometers.