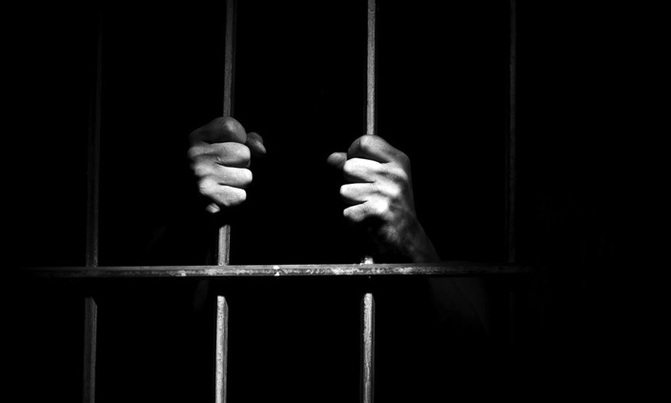 Is it true that prisoners have to pay sh200,000 to get a chance to appear in the High Court?
GOOD MORNING! Here is a sneak peek into today's edition of the New Vision, which you can also read online (E-paper) by CLICKING HERE
A big Chinese firm has expressed interest in building Uganda's refinery. Get the profile of this firm and judge its potential to build the refinery in spite of the slumping oil prices.

Find out why about 5,000 MUBS students are likely to miss their graduation.

KANYAMUNYU AT LUZIRA

Luzira Prison has rejected Kanyamunyu's private beddings. Find out what Kanyamunyu had carried to Luzira and why his pack was rejected.

Ugandan traders have asked the government to halt the compensation of traders who supplied goods to South Sudan. They cite one of the problems as the "Big 10". Read about the Big 10 and why the traders think it is such a big problem.

MONEY EXTORTION

Aringa South MP Alion Odria has denied allegations of trying to extort money from an accounting officer in return for protection. Do not miss his personal explanation to Parliament inside.
Is it true that prisoners have to pay sh200,000 to get a chance to appear in the High Court? Get details about this shocking new form of corruption in the New Vision.

Ireland will invest sh65b in Uganda's education sector. Find out what this money is meant to do.

JUSTICE OR NO JUSTICE?

Three months after a student was knocked dead by a top Police officer, the Police boss, Kale Kayihura, has ordered special investigations into the case. Will justice be done or not? Get comments from Kamengo Technical Institute, the students, the victim's family, eyewitnesses and the Police detectives.

Other districts should follow the example of Gulu district to restrict alcohol sale and consumption through tough laws.

The Gulu alcohol ordinance, that was assented to by the Attorney General, is now in full force. Find out what the tough rules say and the penalties for breaking them.

IMPORTING USED CARS

East African Community leaders are set to discuss the importation of used cars in the region. Are the days of used cars numbered? Find out what the major concerns are and what is likely to come out of the meeting.

Police explains more about the Nalufenya shooting in which two elite Police officers were killed.

UPC blames FDC on new EC presidential appointments. But how is FDC to blame for appointments made by the President and have to be approved by Parliament? Read the detailed UPC arguments inside.

DP to provide free legal aid in cases of human rights abuse. Find out how to access this assistance from DP.

In Motor Mart . . .

Get details on why you are likely to lose your Nissan X-Trail engine to heat. Find out what to do to prevent this and what to do in case the engine seizes. Find out the other types of engine, their advantages and disadvantages.

Are Ugandan mechanics moving with the advances in motor vehicle technologies? Find out what is going on before your car is messed up.

In IndiVision . . .
We have the movers and shakers in the Indian community. All news about the Indian community is inside.

In Business . . .

Do not miss the lucrative tenders, contracts and juicy deals inside. We also have special coverage on the oil, energy and mineral sectors. Find out whether or not the new law on mining help small miners.

Read Business Vision for expert answers to all your business worries.
CLICK HERE to read the New Vision paper online