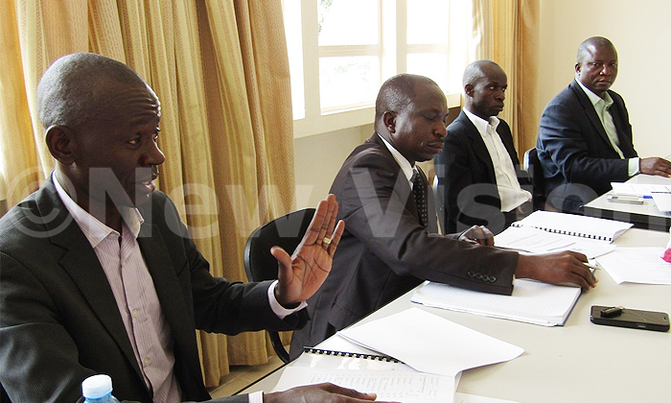 The findings of the report were welcomed by local officials.
The municipal council has the potential to collect up to sh2.5bn in local revenue, according to a newly released enumeration and assessment report.

James Ogwang, the local government finance commission principal economist, said local revenue sources are viable and therefore the council should come up with strategic interventions to realize the potential revenues for improved performance.

He said this during the presentation of the report findings to municipal executives and technical planning committee at the council chambers on Monday.

Ogwang advised the council to revise the new valuation roll to incorporate the missing properties, computerize all local revenue database management system and the best performing enumerators to be used to supplement the efforts of the municipal staff.

He also said the next budget estimates for financial year 2017/2018 should reflect the assessed revenue estimate for all the sources while appealing to council officials to put in place effective mechanisms to realize at least 90% of the budget figures and the top management should assign municipal staff to oversee each local source.

Ogwang said the council should appoint all the revenue collectors outside their commissioned appointments to constantly collect and update data.

The deputy town clerk John Guloba Choli said they were compelled to write to the commission, asking for an independent valuer to come up with updated assessment of the local revenue base.

He said the group has been on the ground collecting the data across the entire municipality, adding that basing on the findings they are able to collect up to sh2.5 billion in local revenue.

The mayor John Opio said he was very glad with the report, saying if the targeted estimates are attained, then the municipality is headed for bigger fundamental development.

Opio warned members of the public to stop sabotaging efforts by the council to collect local revenue.

The municipal treasurer Patrick Barasa promised to intensify their operations in order to meet the targets by over 85 percent.