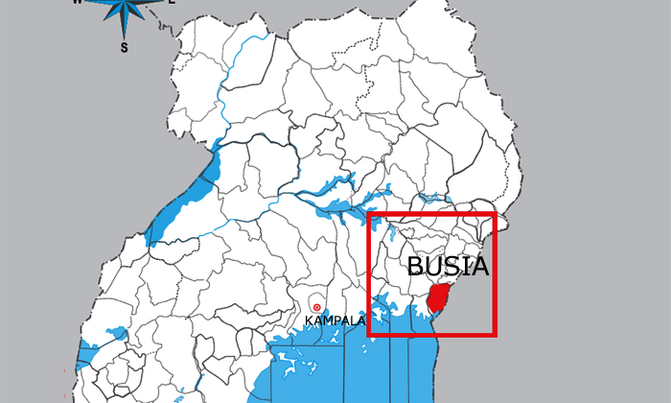 One man reportedly battered his wife and sent her away with seven children over a piece of chicken.
EASTERN UGANDA - Cases of domestic violence are on the rise in Busia district especially following food shortages in the area, police there have said.

According to the area district police commander, Nelson Nahabwe, the child and family protection unit records as many as ten such cases daily.

"We are overwhelmed by the cases of domestic violence being reported on a daily basis," he said.

He however attributed the violence to mainly irresponsible husbands that leave no money for buying food at home yet still expect to find food when they return.

Officials from the Office of the Prime Minister have appealed to Ugandans to be mindful of the food situation in the country by using the available food carefully.

Nahabwe said local police arrested a man who reportedly battered his wife and sent her away with their seven children over a piece of chicken.

He confirmed the arrest and detention of Patrick Taabu, a resident of Mugungu village in Busia Municipality.

Taabu reportedly returned home from a drinking spree with a piece of chicken and asked Jacquelyn Nasirumbi to give him food, which was not there. A argument ensued.

In the middle of the argument, a cat reportedly stole the piece of chicken which Taabu had put on a plate.

This infuriated the sloshed man who accused his wife for being responsible for his vanished chicken, and forced her and their children out of the house at 2.00am.

Later at the police station, where Nasirumbi and her children had sought refuge, her father came and took her away but refused her to go along with the children saying Taabu should take care of his children.

Nahabwe said the children were later helped by well-wishers.

He appealed to families to put their heads together and manage the food scarcity problem without engaging in domestic violence.

Taabu, who was arrested, is expected to be arraigned in court and charged with domestic violence.

In a related development, local police arrested 70-year-old Yekosofati Ojuma for reportedly defiling a nine-year-old daughter of his neighbor.

However, Ojuma denied the claim, saying the girl's parents had framed him because they have encroached on his land.