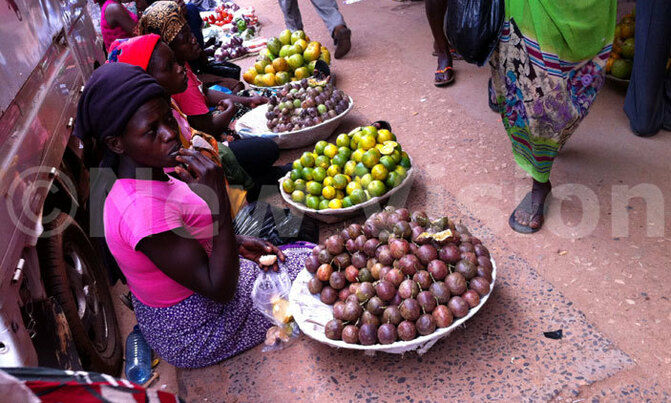 About three weeks ago, the cabinet resolved that vendors should be evicted from Kampala streets




"Law enforcement officers handle us like animals," says Esther Suubi. The mother of three is among the hundreds of street vendors who are unsure of the next meal after the Kampala Capital City Authority (KCCA) law enforcement officers confiscated their merchandise.


The Government of Uganda about three weeks ago, resolved that vendors should be evicted from Kampala streets and relocate to the gazzated markets by KCCA, arguing that they out compete the licensed traders in business yet they don't pay taxes.


Implementation of this has been going on for weeks. However, Suubi finds herself at crossroads.
Joshua Namara, a former street vendor, currently dealing in onion business in Usafi market agrees, but is quick to point out that the high dues on renting market stalls discourages many.


With many mouths to feed back at home, school fees to pay and the high cost of living, Namara says most of the street vendors are too broke to afford renting the stalls in gazzated markets.


"Get off the street"
Despite their woes, Government officials have kept a deaf ear arguing that emotions and development cannot mix. Yet during the implementation by Kampala City Authority, one of the vendors said: "Law enforcement officers handle street vendors like animals".


The eviction of street vendors has however, created mixed reactions among the leadership of Kampala Capital City Authority and some members of public.
Though government insists that the presence of street vendors not only disturbs traffic flow, it also greatly impacts on revenue collection, Lord Mayor Erias Lukwago sides with the vendors.


"Street vending is not Illegal according to the KCCA act,what KCCA needs to do is to license them and allocate for them the streets where they can sell their marchandise." says Lukwago
KCCA: Street business is illegal

KCCA deputy Public Relations Officer Robert Kalumba said street vending is illegal and KCCA is determined to implement its mandate at any cost. "vendors should occupy the gazzated markets, there is enough space".




He added that, "backed by political leaders, vendors have resorted to fighting and injuring law enforcement officials some of whom are nursing wounds in hospitals" He emphasises that the public has been misled to believe that the enforcement officials are indiscipline and violent yet its two way.
Usafi Taxi operators: More taxis should be brought to Usafi
Jim Munyembaraga said the Government was unfair to evict street vendors arguing that they don't have where to operate from. He also said if more taxis could be brought to Usafi Taxi Park, businesses in the market could boom.


Munyembaraga noted that vendors normally need where they can earn quick money.


"No vendor can accept operating in places where businesses are in poor conditions. Spaces of operation for vendors should be availed irrespective of the capital and stock they have," he said.
Umar Kiragga a taxi operative in the park said the low customer inflow in the park has affected the nature of business in Usafi Market. He said the park leadership has petitioned different government agencies about bringing more taxis in Usafi market but they have not helped much.


"If all taxis heading to and from Entebbe could park in Usafi taxi park, business in the market would flourish because passengers must by all means buy something before boarding the taxis," lamented Kiragga.
In the past, vendors have been horribly forced off Kampala streets.