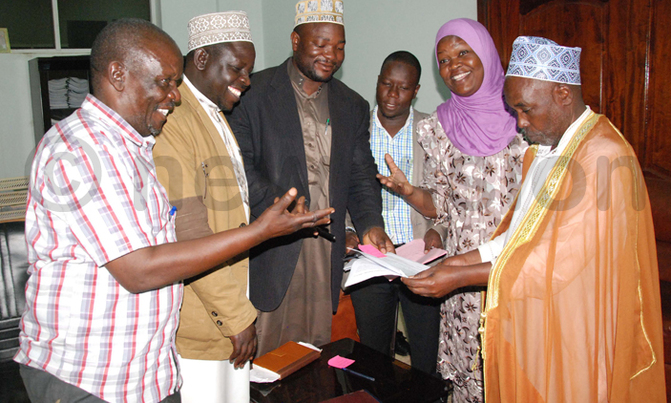 Five officials will be sworn in at the UMSC headquarters in Old Kampala
President Yoweri Kaguta Museveni is expected to preside over the swearing in ceremony of the newly elected Uganda Muslim Supreme Council (UMSC) leaders on Thursday.
This was revealed on Tuesday by the UMSC secretary general Hajji Ramadhan Mugalu while addressing the media at the council headquarters in Old Kampala.
"We invite the entire Muslim community and well-wishers to this historical moment starting at 11:00am" Mugalu said.
Those who will be sworn in include, Sheikh Abdullah Ssemambo as the first deputy Mufti, Sheikh Muhammad Ali Waiswa at the second deputy Mufti and Muhammad Ali Aluma as the secretary for social services.
Others are Shiekhat Radhiya Namakula as the secretary for women and youth affairs and Shiekh Khatwib Mukuluwakika as the head of Dawa.