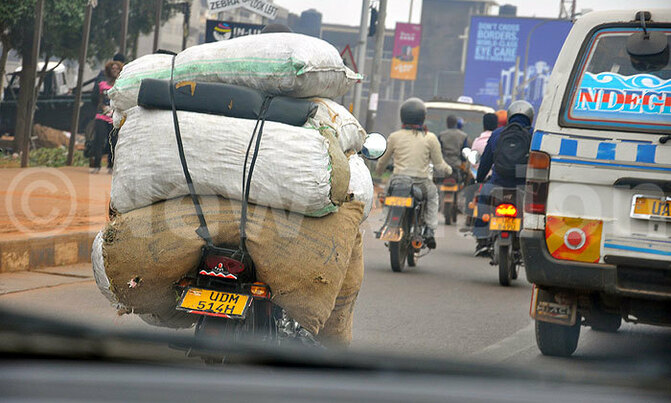 Some were arrested for careless driving, dangerous loading, among other issues.
As many as 50 drivers and motorcylists have been arrested along the Soroti-Mbale highway since the launch of the Operation Fika Salama.

The initiative is aimed to improving safety on Ugandan roads by ensuring that road users are more responsible.

The launch of the operation on the Soroti-Mbale road follows a spate of accidents that have claimed several lives.

Fika Salama is a traffic policing enforcement strategy whose objective is to reduce the alarming rates of accidents on the major highways across the country.

According to the statistics from the regional traffic desk East Kyoga, more than 40 people have perished in Soroti-Mbale accidents while scores have been left with serious injuries since the start of this year.

The regional police spokesperson East Kyoga Michael Odongo told New Vision that the drivers and riders were arrested at Kachumbala trading center, Awoja and Otuboi Fika Salama police road blocks.

They were arrested for careless driving, dangerous loading, driving without a badge (for bus drivers), having no third-party insurance, failing to stop, failing to comply, driving numberless cars, no rental license, and interference.

Odongo revealed that in a bid to boost the Fika Salama operation, the police are also going to put up impromptu check points on Soroti-Serere and Soroti-Katakwi road, aimed at reducing accidents during the upcoming festive season.

He urged drivers to have in possession photocopies of their driving permits or the provisional ones especially for motorcylists.