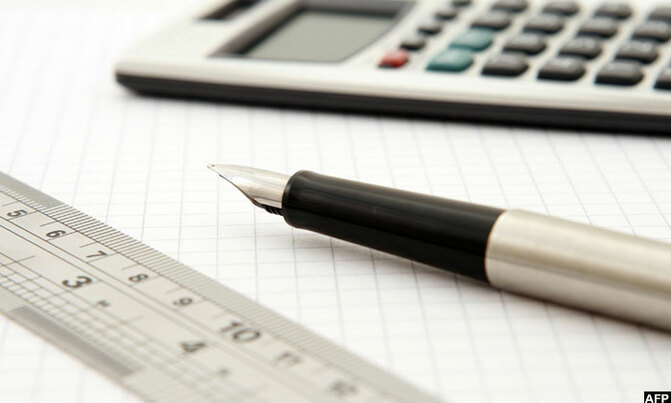 The new global report points to key drivers that will impact the accounting profession technically and ethically
Accounting has for centuries formed the backbone of doing business world over and today, 10th November is a day set aside for accounting professionals all over the world to celebrate.

The International Accounting Day is the professional holiday of all accountants and is also frequently referred to as International Accountant's Day. It is celebrated on November 10 every year.

Even though many countries have designated some local dates for praising accountants, November 10th is the date that unites all people in the profession world over. This day goes back in history to year 1494, when book titled Everything about Arithmetic, Geometry and Proportion was published in Venice. This was the first book that contained essay on double-entry bookkeeping and provided a base for other works on mercantile accounting.

However, accounting as a profession still has a considerable number of shortfalls that have hindered accounting processes hence forcing heavy losses of money in several governments including Uganda.

A recently released report by ACCA titled Professional accountant - The Future, could offer a solution to the lingering problem that is slowly eating up the Government and floating into private financial sectors.

The new global report points to key drivers that will impact the accounting profession technically, ethically and eventually influence the interpersonal skills and competencies that will be vital to match the evolutionary changes in the accounting profession.

Absence of transparency and accountability in Government and private sectors that has led to loss and misappropriation of funds will be put in check if professional accountants develop the skills and competencies that economies and organizations demand.

The report emphasizes the fact that professional accountants will be expected to make professional judgments and in so doing, exercise the highest standards of integrity, independence and skepticism.

Blessing Nshaho the CEO of Asset Business Solutions remarks, "Today's Accountants should embrace their role as financial advisors and strategic decision makers to harness business intelligence and leverage new technologies to shape the future for their companies and organizations and ultimately our economies."

The report provides a fresh perspective on the outlook for professional accountants and their role in society over the decade to 2025. Professional accountants of the future will need to develop and demonstrate the ability to combine their technical knowledge, skills and abilities with interpersonal behaviors and qualities in order to fill gaps in the six major technical areas such as audit and assurance, corporate reporting, financial management, strategic planning, performance management, tax and governance, risk and ethics.

Taking such a strategic direction, the accounting profession will demonstrate potential in shaping the financial sectors and the economy towards the changes in business practices, geographies, roles, responsibilities and regulations that will emerge before 2025.

Ugandan accountancy technocrats will require knowledge of new models for business, funding sources, payments, services and production. Some will need to become expert users of relevant emerging technologies; for example the use of smart software, video and social media to improve collaboration, disclosure, presentation and stakeholder engagement.

Japheth Kato, the former CEO Capital Market Authority said, "Any organization that thinks ahead must invest in research. Leading companies invest in R&D. I find ACCA's Professional Insights a class above the rest. I refer to them whenever I am preparing papers, articles or presentations on diverse topics be it capital markets, corporate governance or state of the world economy."

"The recent publication; Professional Accountants - The Future is a must read for all professional accountants and other professionals. I like the professional quotients and my favorites are creative and digital. This is where innovation comes in and in tomorrow's world if you are not creative and digital you will go extinct. Of course all the other quotients are equally important especially ethics." he added.

Speaking to other professional accountants Joyce Tamale, the Chairperson ACCA Uganda member's Network Panel commented that it is important for accountants to implement the Sustainable Development Goals with a sense of opportunity and purpose based on an accurate evaluation of where the world stands now.

More so, according to the report, the new normals in accountancy will be caused by reaction to regulation, technology transformation and its impact on business and the opportunities and challenges brought about by Globalization.

Most professional accountants will experience the influence of the rising profile of tax, greater emphasis on tax transparency, and increases in government tax action and information sharing.

Professional accountants involved in tax advice, compliance, reporting, planning and risk management will be most keenly aware of these developments, as they must assess the associated technical, practical and ethical challenges and communicate these effectively to an increasing number of stakeholders.

As harmonization of principles of accounting and business standards increase, so will the global mobility of qualified professional accountants, along with the need to build ethnically and culturally diverse teams.

Diana Ssali, an Internal Auditor at UMEME remarked that ACCA's 'Future Accountant' findings could not have been more timely in providing insights to professional accounts on the skills and knowledge that will be critical to navigate the changes that will most impact the profession in the coming years.

From increasing globalization and regulation, digitization, strategy and most importantly people skills, the report serves as a guide to any professional accountant looking to ensure that they remain both relevant and impactful in an ever-changing world.

The body held a two-day ACCA Uganda Members Convention (November 11 &12) at the Lake Victoria Serena Hotel, Kigo.