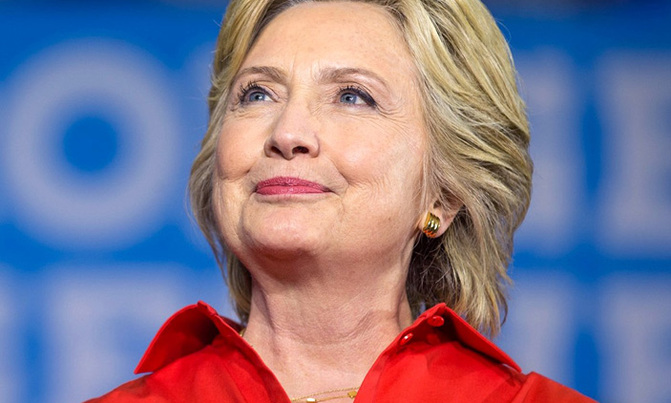 And that was the general mood prior to election as some people deemed it more of a coronation of America's first woman president rather than a real contest between the former first lady and the businessman-turned politician.
By Moses Walubiri in New York
During an interaction with foreign journalists in Miami last week, prof. Joseph E. Uscinski, a renowned political scientist, author and expert on American politics at the University of Miami smugly ruled out a Donald Trump presidency.
For Trump to pull off what he described as an upset, Hillary Clinton would have to be marched out of the Federal Bureau of Investigation (FBI) headquarters in handcuffs. That was before FBI closed investigations against Hillary over the email scandal.
"It's game over for Trump and the decision by FBI to reopen investigations into Hillary's email scandal is too little too late. A lot of people have made up their minds and many more have already voted. So, email scandal or not, I see a clear victory for Hillary that will make Trump's allegations of rigging ridiculous," Uscinski said.
And that was the general mood prior to election as some people deemed it more of a coronation of America's first woman president rather than a real contest between the former first lady and the businessman-turned politician.
However, at Javits Center New York on Tuesday Night where Hillary's election night party took place, the optimism and carnival atmosphere among her thousands of supporters quickly descended into nail biting anxiety as giant screens showed Trump giving her a hiding in the key states she needed to win.
The sprawling glass and steel structure that is Javis Center was teeming with hundreds of journalists, police officers and flag waving supporters.
Hillary, according to exit polls attracted more women voters and at the 'party', there was a sizeable number of women of all hues.
Then the results started to trickle in giving Trump a lead in states Hillary was expected to win. No big worry. The music continued blaring from the giant loud speakers, cheering by flag waving supporters continued, journalists crisscrossed the Javis Center and merry people tucked into their favourite dishes at the canteen.
Then came news of Trump building up a sizeable lead in the key battle ground states of Michigan, Florida, Ohio and Pennsylvania.
The projection on the screen was that counting was yet to be concluded and that Hillary might catch up.
However, like a Wildebeest on the African plains that spots a lion on the prawl just in time, Hillary supporters got glued on the giant screens - cheering routinely when their candidate edged, even slightly ahead of Trump in some states.
A number of Democratic Party luminaries had been scheduled to speak before Hillary would show up towards midnight local time to give her victory speech.
Luminaries like Senator Charles Schumer of New York and New York mayor Bill de Blasio tried to work up the crowd. But it seems, the sting had gone out.
"She will win, she will win, she will win…." Schumer said as he started his short speech.
"I am proud to join you here today as we stand on the cusp of electing our first woman president. There has never been a person more qualified for this job. In electing Hillary, you have sent a clear message that America has chosen love over hate and unity in diversity rather than division," Schumer, a fourth time senator said.
Schumer is known for his gift of the garb, but not even his impassioned speech could take Hillary supports from the screens. Some could be seen holding their mouths in disbelief.
More states, according to projections immediately after closure of polls in different parts of the US were falling in place for Trump. But it was still early days.
Then came the mothers of children who have been felled by gun violence recently. The issue of gun violence and the need to reform gun law while maintaining the constitutional right to bear arms is a routine election issue that has over the years pitted the powerful National Rifle Association lobby group against forces calling for reforms.
One such shooting that resulted into widespread violence and condemnation in 2012 was that of Trayvon Martin, an unarmed teenager in Florida.
As Trayvon's mother spoke, calling for a reflection on the issue of gun violence in America, there was thunderous uproar as confirmation came in that Hillary had carried Vermont.
However, at this time, the tables had completely turned and Trump had many options on his way to the magical 270 electoral colleges required to be elected 45th US president.
With confirmation that Trump had carried Florida, Michigan, Ohio and Pennsylvania - key battleground states with almost 100 electoral colleges, glum faced Hillary supporters holding their flags, for long stood transfixed as though cast by a spell.
Many of these battle states, despite being hotly contested in both 2004 and 2008 were won by Democrats when President Barack Obama contested against John McCain and Mitt Romney respectively.
Many started streaming out. New York is a traditionally Democratic leaning state and Hillary comfortably won here.
At 1am in the famous Time Square, hundreds of people were still huddled around giant screens that projected the trickle in of results.
There was no wild celebration here. Both Trump and Hillary followed results from high end hotels a few blocks apart.
And when he could feel that victory was within sight, Trump laughed one final time at the pollsters that had described his presidential bid a nonstarter with a barbed twee: "Its happening."
For Hilary, the presidency was so near yet so far as America woke up to one of the most election shocks in recent history.