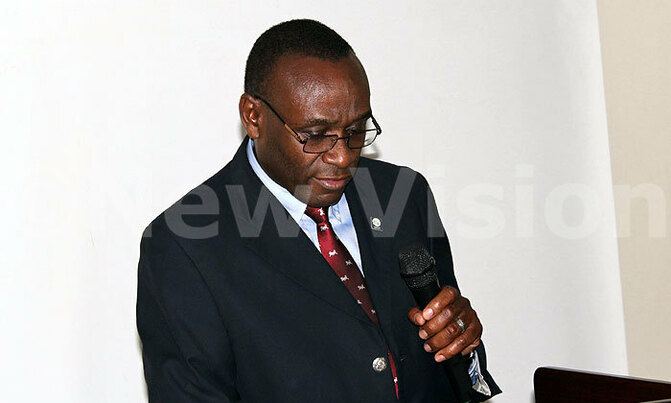 "I have looked at how some institutions that don't care what is going on how our soils and plants are being sheared."
The developed world is unfairly benefiting from genetic biodiversity of plants, animals and soils of the developing world through research collaboration.

Christine Akello, the deputy executive director at environment body NEMA presented a paper 'Nagoya Protocol on access to Genetic Resources and the fair and equitable sharing of benefits arising from utilisation' to researchers, policy makers, and conversationalist at Esella Hotel in Kira Town Council.

While doing so, she said students undertaking masters and doctorate degrees overseas were unknowingly donating indigenous knowledge to the developed world.

She said such students go with indigenous knowledge that they have acquired over time through knowledge sharing with locals and relatives, which knowledge they use during their research.

As such, Akello advised that students normally leave this knowledge with the universities after getting their masters and doctorates.

She further explained that the universities normally have partnerships with pharmaceutical companies which make improvements on this research and knowledge using advanced technologies.

According to her, it benefits the pharmaceuticals at the expense of the indigenous communities from whom the students learnt the knowledge.

The Nagoya Protocol is an international instrument that promotes the access and benefit sharing of genetic resources across the globe.

Dr Fred Babweteera of Makerere University called for some regulation to hold institutions in research accountable for how they handle genetic resources in the country.

"I have looked at how some institutions don't care about what is going on and how our soils and plants are being sheared," he said.

Dr Peter Ndemere, the guest of honour and executive secretary of Uganda National Council for Science and Technology, said Uganda is globally known because of its genetic diversity.

The country is known as the 'Pearl of Africa', a name coined by former British premier Winston Churchill.

"Uganda is defined because of its genetic resources," he said.

Dr John Mulumba Wasswa, head of the National Plant Genetic Resources Center and Curator at the Entebbe Botanic Garden, said some important species including medicinal ones need to be nationalized so that there is a clear law for the exploitation rather than seeking community consent.

The two-day conference was organized by the Uganda National Council for Science and Technology.