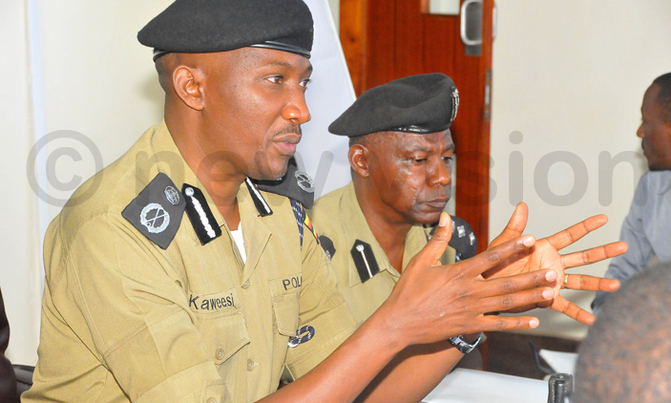 Over 80 primary schools were flagged for exam malpractice last year
With only two days left before Primary Leaving Examinations (PLE) start, Police has warned schools and any members of the public against engaging in examination malpractice.
PLE exams are scheduled to start on November 3 and end on November 4.
Speaking during a weekly press briefing at Police headquarters in Naguru, spokesperson Felix Kaweesi, said Police is determined to work with Uganda National Examinations Board (UNEB) to make sure the exercise goes on smoothly.
He warned that any school or member of the public that will be caught in any form of examination malpractice will be arrested and serious action taken against them.
"Anyone planning to engage in examination malpractice or disrupt the examination exercise process will be dealt with accordingly. Police would like to reaffirm its position that it will work with UNEB to ensure exams are conducted smoothly countrywide and done in a very conducive atmosphere without any interruptions," said Kaweesi.
Charles Bishanga Katungi, acting Assistant Commissioner of Police (ACP), Administration and Training, also in charge of UNEB monitoring at Naguru revealed that this time around, examination papers will be escorted right from the storage to sitting centres to ensure that they are not opened or channelled somewhere else along the way.
Katungi also revealed that over 80 primary schools were flagged for exam malpractice last year, noting that they are targeted and should stand warned.
"Police shall secure all places of examinations to ensure no examination malpractice and also make sure the exercise is done in a conducive environment," said Katungi.