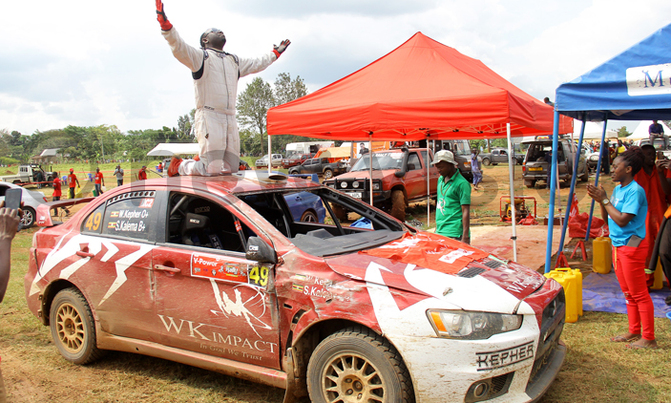 Walubi will battle it out with NRC title contenders
The crew of Kepher Walubi and Suzan Kalema in a Mitsubishi Evo 10 has vowed to give fellow drivers a run for their money in the MOSAC Rally due next month in Jinja.
Walubi who hails from the region said he is well conversant with the terrain of the region and it is high time he showed top drivers what h is capable of.
"We are targeting a podium. In the Pearl Rally we missed the podium but this time we are focused used to the car" Walubi said.
Walubi will battle it out with top National Rally Championship (NRC) title contenders Jas Mangat who is also the event defending champion, Hassan Alwi and national champion Arthur Blick Jr in the event that will cover 145km of competitive distance and 138km transport.
The two day event will have a super special stage at Jinja Agricultural show ground on Saturday before drivers showcase on Sunday in Magamaga, Buwenge, Kagomagete, Musita and Muguluka.