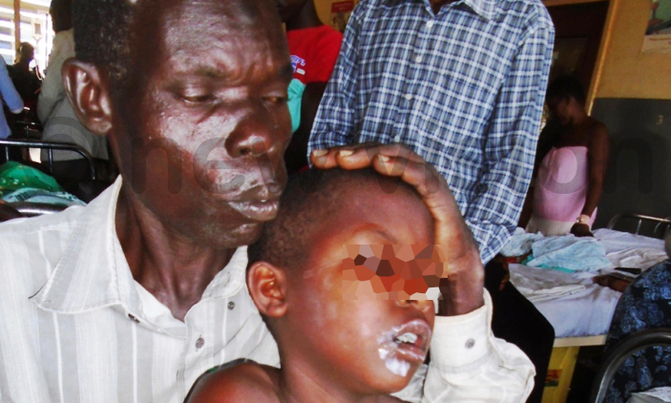 Preliminary investigations indicated that the family members ate food laced with poison
Tragedy befell residents of Bukabala village, Malongo Sub County in Mayuge district when a 9-year-old pupil died after eating poisoned food.
Judith Mutesi a P3 pupil at Malongo Primary School died after eating the food for lunch on Monday afternoon.
Three family members were rushed to Iganga Main Hospital in critical condition after they started vomiting.
The mother Jane Namukose, 38, said she suspected that someone could have laced the food with poison when she went to buy cooking oil from a shop in the neighbourhood.
The LC1 chairman of Bukabala village, Juma Isiko said the family has been locked in a dispute with one of their neighbours over a three acre piece of land.
The hospital administrator Iganga Main Hospital, Idd Batenganya said efforts were underway to ensure that they save the lives of the children and their mother.
He said preliminary investigations indicated that the deceased and other family members ate food laced with poison.
Isiko said the father, Moses Buyinza a bodaboda cyclist at the Bugade Stage returned home moments later only to be informed that one of his children had died while the others had been admitted in critical condition.
Police spokesman for Busoga East, James Mubi, said investigations into the matter were still ongoing.
He said Police is yet to make any arrest in connection with the incident.
Samples of the food that was eaten have been taken to the government analytical laboratory in Kampala for further tests.