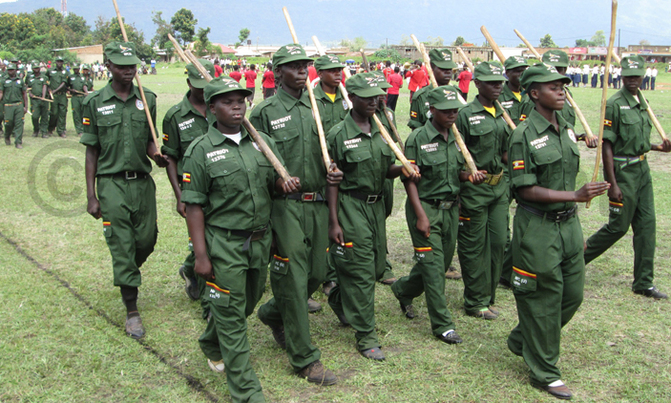 Civil servants were told to be accountable to the people they serve
Sironko district boss Herbert Mulekwa has called for team work between politicians and civil servants if government is to achieve its desired goal of citizens achieving middle income status by the year 2020.
"The people of Uganda should appreciate government intervention in development programmes like education for all and attain economic independence to reduce poverty in the households," Mulekwa said.
Mulekwa who made the remarks while speaking at the belated 54th Independence Day celebrations at the district headquarters in Sironko Town Council, warned residents who received and misused coffee seedlings under the Operation Wealth Creation (OWC) programme.
Officiating at the function, the resident district commissioner (RDC) Moses Wamoto Kigai promised to continue operations against residents who engage in drinking alcohol early in the day.
"I do not mind being hated together with security personnel for carrying out village to village operations against spending productive hours at drinking joints instead of engaging in productive economic activities" Kigai vowed.
Kigai who urged civil servants to be accountable to the people they serve said the electioneering period was over and people should concentrate on economic activities in line with the 54th Independence Day anniversary theme of 'Protection of our Independence through Promotion of Patriotism, Unity and Hard Work'.
Earlier, the Sironko Woman MP Florence Nambozo urged district councillors to enact a by-law that will compel parents to provide meals for their children at school adding that lack of meals has been highlighted as one of the factors contributing to poor academic performance in the district.
Nambozo urged residents to form savings and credit cooperative societies (SACCOS) in order to access financial support from government in form of loans to improve their household incomes and promised to lobby the government for funds to improve the road network for farmers to reach markets with their produce in the hilly district.
In his remarks, the chief administrative officer Anthony Martin Lukwago said in a bid to improve sanitation and overall health of the people, the district leadership is to embark on a programme against open defecation by making sure every homestead has a pit latrine.
Lukwago who was recently posted to the district, charged parish and sub-county chiefs to monitor government service delivery and ensure that they sign in the visitors' book and make comments on what they have observed in places like schools and health centres among others.
The Sironko district NRM party vice chairperson Mary Wasagali warned individuals in leadership positions against sabotaging the implementation government development programmes as contained in the 2016 NRM party manifesto.