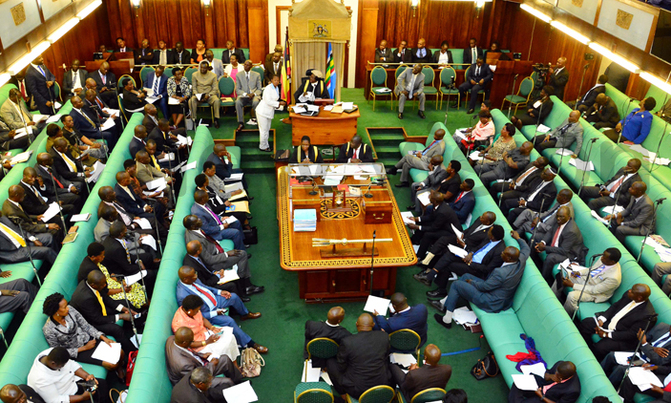 The highest declared by a single candidate was sh1bn
A new report financing campaigns for Members of Parliament financing has revealed that MPs spent between sh10m and sh10bn for their campaigns.
The survey was done in 16 districts by Alliance for Campaign Finance Monitoring (ACFIM), with support from the National Democratic Institute (NDI).
The survey worked on a sample population of 324 from which 196 were randomly selected and 185 interviewed. Out of the 185, only 113 disclosed their election campaign spending, totalling` to sh24.7bn.
"The highest declared by a single candidate was sh1bn and the lowest sh10m in different areas. The mean is sh218m," Henry Muguzi, the National Coordinator ACFIM, said while presenting the survey.
Muguzi said individual MPs footed 70% of their campaign finances while parties contributed 30%.
The survey was aimed at understanding the position of 10th Parliament on campaign financing, experiences and knowing what they spent.
According to the survey, 80% of MPs support toughening electoral laws against vote buying during campaigns, 66% want a ceiling on finances spent by Parliamentary candidates.
This was part of the recommendations made during the launch of the survey of the Members of the 10th Parliament on Campaign Finance Report, at Metropole Hotel on Thursday.
Muguzi said vote buying was prevalent in all the constituencies with all political parties being culpable.
He said due to lack of limitation on campaign financing, Ugandans have been denied credible leaders who are willing to serve them.
"It has turned into a business which automatically leaves out many good potential leaders who do not have the money," he said.
"78% want those found guilty of vote buying by courts to lose their seats and be banned from contesting in any elections again. 69% want candidates to declare their campaign donations over sh1m," the report noted.
During the launch of the survey, several civil society actors called for a total ban of MPs which court finds to have bribed voters.
The move rejuvenates the debate that other MPs have been avoiding for some time over the years.
They argue that, it makes no sense for someone whom court has found guilty of bribing voters to stand in a by-election.
The coordinator, Citizens' Coalition for Electoral Democracy in Uganda (CCEDU), Crispy Kaheru, said the use of money needs to be managed through instituting a strong legislation and sensitizing the public.
The Kira Municipality MP, Semujju Nganda said 60% of MPs in Parliament bought their way into Parliament.
"This has compromised the quality of MPs. If anyone is found to have bribed voters, they should be banned completely, as per the leadership code," he said.
The deputy chairperson, ACFIM, Cissy Kagaba, said all those found guilty of vote buying should be banned for good.
The NDI country director Simon Osborne said Uganda needs a law in place to managed campaign financing like in Tanzania.