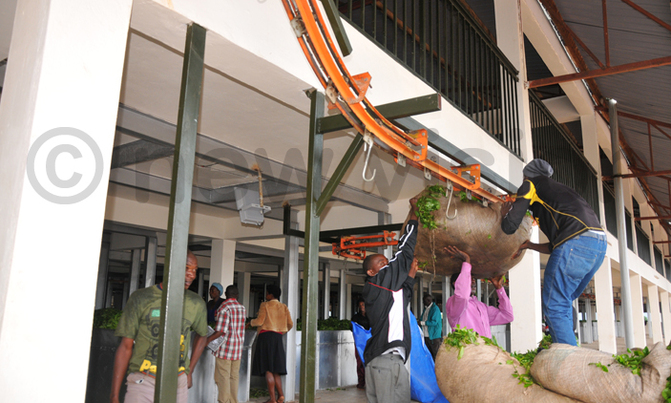 The factory is to employ over 300 workers
Tea farmers in Greater Bushenyi region have got a reason to smile after the opening of a sixth tea factory in the region.
City businessman Hassan Bassajjabalaba opened the gates of Global Quality tea factory last week in Kyamuhunga Sub County in Bushenyi district to receive green tea leaves from the small tea holder farmers.
Kenneth Twinamatsiko, a resident, said the competition between the five factories will help the farmers to benefit more.
Fredrick Nganda, another resident, said more people have got jobs in the new factory. Rhoda Tukashaba, a worker at the factory, said she had spent a lot of time on street chasing for a job.
Iddi Bassajja the operations director said they target to process about 160,000kg of green tea leaves daily.
"We are not going to get the above green tea leaves from outside but from local tea farmers in the region and that is automatic poverty eradication," Bassajja said. Bassajja said the factory is to employ over 300 workers.
He said they have already identified foreign markets in the countries of Pakistan, Dubai among others.
Touring the factory on Monday, the Butare town council town clerk Moses Rugunda applauded Bassajjabalaba for choosing to invest in the area.
"We hope with the opening of this factory it will save tea farmers from losing their tea and it is going to solve the problem of unemployment," Rugunda said.
The Kyamuhunga sub county district councilor Matia Kakoni said that, "this is giving our farmers an alternative".
Kakoni appealed to government to help such investors especially by making sure that they have full time power supply.