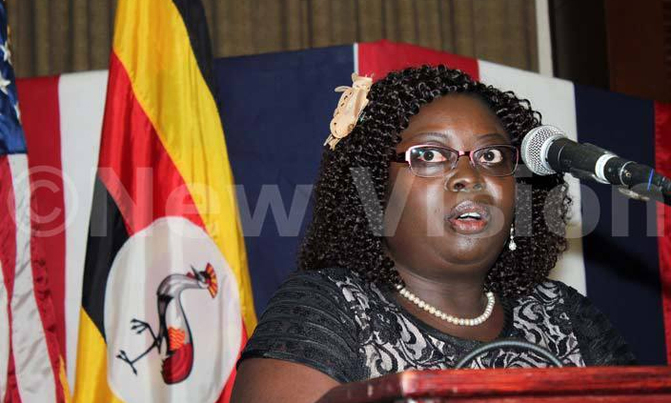 It is days like the International Day of the Girl Child, declared by the United Nations; that help countries reflect on the challenges the girls face and try to forge a way forward.
In his address at a dialogue to end teenage pregnancy organized by The White Ribbon Alliance and African Youth and Adolescents Network, this year, Dr. Ruhakana Rugunda, The Prime Minister of Uganda said if teenage girls delayed pregnancy until they are over 20 years of age Uganda's productivity would go up by sh50.6b annually.
Ending teenage pregnancy according to Rugunda not only helps girls become economically active, but also the social, health and economic benefits of this investment is undisputable saying Uganda currently loses sh37.1bn as a result of adolescent pregnancy.
The above vice is just a drop in the ocean, of the many challenges girls face today. Others include the right to education/access to education, nutrition, legal rights, medical care, and protection from discrimination, violence against women and child marriages.
It is days like the International Day of the Girl Child, declared by the United Nations; that help countries reflect on the challenges the girls face and try to forge a way forward.
This day, also called the Day of the Girl Child was first launched on October 11, 2012.
The observation supports more opportunities for girls and increases awareness of gender inequality faced by girls worldwide based upon their gender.
This year's theme: "Girls' Progress = Goals' Progress: What Counts for Girls," is a call for action for increased investment in collecting and analyzing girl-focused, girl-relevant and sex-disaggregated data.
One year into the 2030 Agenda for Sustainable Development, improving data on girls and addressing the issues that are holding them back is critical for fulfilling the Sustainable Development Goals.
Have we made any strides?
Speaking on grounds of service delivery in the education sector, Patricia Munabi Babiiha the Executive Director Forum for Women in Democracy (FOWODE) said Uganda has made progress in terms of the realization that girls face more challenges than boys within the school setting.
"The challenge however remains that girls still do not have separate facilities especially to cater for when they are going in their menstrual period. Some girls have confessed to using cement bags to pad themselves.
This means that despite the removal of taxes on sanitary towels, the rural girls still do not benefit as many still choose to stay away from school during this period," Munabi said.
The feeling among communities that investing in girls isn't worth the while as they will get married off soon is another constraint Munabi said requires more sensitisation. She said male champions in the community are needed to help girls boost their confidence and esteem.
Ritah Aciro who heads the Uganda Women's Network said the country has met the target on enrolment for girls as more are completing O'Level, University and are also enrolling for science courses in comparison to the previous years.
She said the country though needs to focus on parents who are not playing their role in terms of supporting Government, to take girls to school.
Aciro also highlighted the fact that most youth programmes do not benefit the girl child/youth, saying when a 23 year old woman gets married and starts bearing children, they are often left out yet this is not the case for a man of the same age.
According to the Uganda Demographic Health Survey, 57percent (20million) of Uganda's population are children and of these, 51percent of children are girls and 2.8million are adolescent girls aged 13-19.