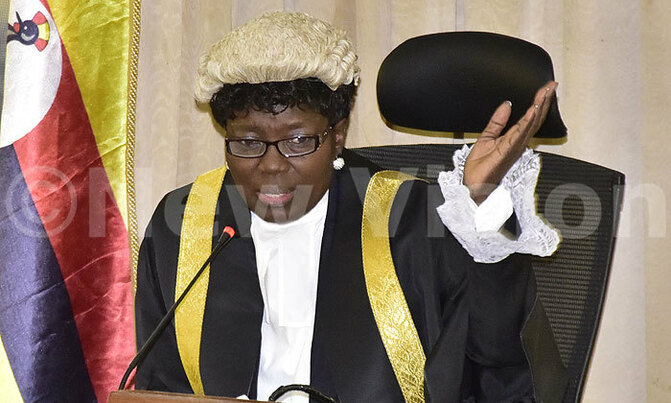 The bill among other things seeks to consolidate all alcohol-related laws.
KAMPALA - Mukono Municipality MP, Betty Nambooze was Wednesday allowed to table before parliament a motion seeking leave to introduce the Alcoholic Drinks Control Bill (2016).

The Bill that has already attracted heated debate immediately met opposition from Aruu county MP Odonga Otto.

His argument was that the magnitude and sensitivity of the bill should not be left to a private member but rather be taken up by government.

Nambooze said she had no problem leaving the bill for government but she should be assured that it will be brought to parliament because society is becoming wasted.

The bill among other things seeks to consolidate all alcohol-related laws and set stringent measures against alcohol abusers and underage children. The constitution puts Uganda's consent age at 18 years.

Other ingredients of the bill include a fine of sh2 million or serving one year in jail if you are selling or drinking before 5pm or after 1pm and not seeking litigation to recover a debt given to an alcohol consumer at will except in places like hotels and lodges.

The bill criminalizes with punitive fees of sh20 million or 10 years in jail to persons selling to or buying for underage children intoxicating beverages or accepting them to access premises like bars where alcohol is sold.

Nambooze explained further why she should be granted leave of parliament.

"The bill is not intended to ban alcohol consumption but because in Uganda water is more expensive than liquor and we are losing lives due to liver cancer, let us regulate manufacturing, advertisement, sale, supply and consumption."

The speaker of parliament Rebecca Kadaga is expected to decide whether the seconder of the motion, John Bagoole, the Luuka north county MP has conflict of interest in the matter - considering that his two brothers are addicts - before allowing the House to grant Nambooze permission to introduce the bill.