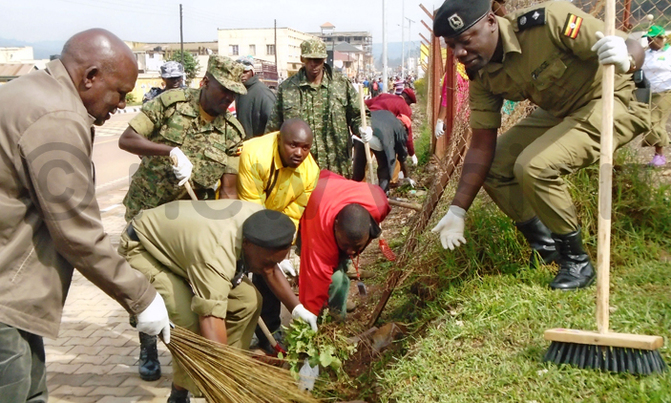 This drive coincided with the Police Week in Kabale
Authorities in Kabale Municipality have launched a campaign aimed at improving the sanitation standards of the area.
The Keep Kabale Clean campaign which was launched on Thursday attracted participants from organisations, groups and individuals from within the municipality.
According to the Kabale Municipality Mayor, Ssentaro Byamugisha, the drive shall be monthly and everyone is expected to participate.
"Our municipality has been hygienically poor but with this intervention, we hope for the best," said Byamugisha.
This drive coincided with the Police Week in Kabale thus leading to the participation of Police and the army forces.
Dickens Bindeeba, the Kabale district Police commander said that Police has a mandate to work with the rest of the community.
"We are aiming at having a community Police and participating in such activities is one way of achieving this cause," said Bindeeba.