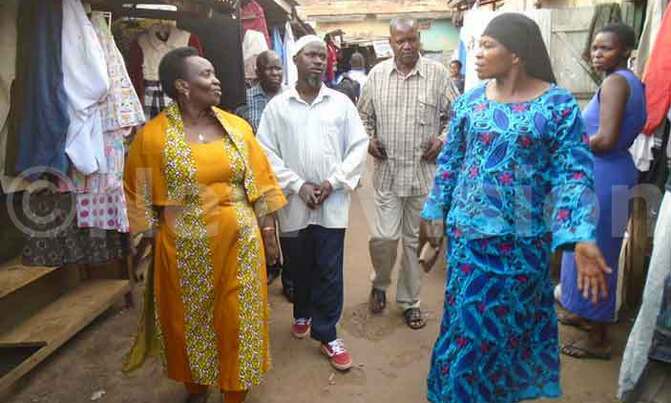 The traders had earlier been notified to vacate the streets within a period of one week or be forcefully evicted.
Police fired live bullets in the air to disperse angry traders who were protesting the forceful eviction from Saaza road popularly known as Kayoola in Iganga municipality today.

The traders had earlier been notified to vacate the streets within a period of one week or be forcefully evicted.

Over 2000 traders have been operating along Saaza and the main streets in Iganga municipality.

Traders took off in different directions as police fired in the air to disperse the traders.

The town clerk Central division, Iganga municipality, Hussein Kato in a letter dated September 2 addressed to all security chiefs, district leaders and politicians in the district instructed all the traders who have been illegally occupying streets in Iganga municipality to vacate and take over the empty stalls within Iganga central market within a period of one week period which expired on September 13.

Kato said traders in Iganga central market who are paying market dues to Iganga municipal council were not receiving customers because most of them were being trapped by those operating outside.

Hussein Kato said the traders operating outside the main market have contributed to the poor hygienic conditions within Iganga municipality besides littering rubbish aimlessly making the town center look untidy.
"These people are contributing nothing in form of taxes to Iganga municipality yet they have played a big part in making the town look dirty"he said

He said traders have also been advised to take over revenue road behind Saaza road in case they feel they are not ready to occupy the main market.

Law enforcement personnel impounded goods belonging to the traders and were taken to the Iganga municipal council premises amidst protests from the angry traders.

The chairman Kaayola traders association, Godfrey Bukose accused political leaders of turning a deaf ear as they were being forcefully evicted."These people told us they would help us remain operating from outside the main market in case we elected them but now they are nowhere to be seen "he said


Bukose said they received the letter from the town clerk three days later and were seeking alternative places to relocate to but were shocked when police in collaboration with law enforcement officials forcefully evicted them.