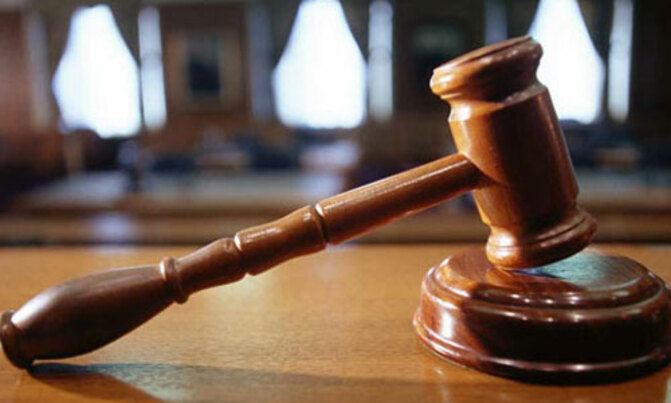 They want court to quash a directive that sealed their date at the tax collection body.
KAMPALA - Two revenue officers dismissed from Uganda Revenue Authority (URA) after they were convicted over the loss of sh6.4b have challenged their sacking saying it was vindictive.

Dominic Mukasa and Abias Muhwezi have since filed an application for judicial review at the civil division of the High Court in Kampala.

They want court to quash the directive dated December 9, 2015 that sealed their date at the tax collection body.

Judicial review is conducted by the High Court to scrutinize processes that culminated into decisions taken by subordinate courts, tribunals or government bodies.

Mukasa and Muhwezi are arguing that before their conviction, they had not been found guilty of any misconduct by the URA disciplinary committee.

URA and Government's chief legal representative and advisor the Attorney General are listed as the respondents.

Through Asea- Agandru & Company Advocates, Solicitors & Legal Consultants, the duo alleges that they were not accorded a fair hearing.

Both have sworn affidavits claiming they were dismissed last year on December 9 at a critical time when they were battling corruption charges at the Anti-Corruption Court. They want court to pronounce that URA acted irrationally when it sacked them without according them audience.

"The applicants seek a declaration that Uganda Revenue Authority abused its discretionary powers when it directed the Commissioner Corporate Services to condemn and dismiss the applicants from their positions in absentia," the application reads in part.

It adds: "The implementation of the Commissioner General's directive does not serve the general interest of the public. URA's directive resulted into significant consequences to the families of the applicants."

Court documents indicate that Mukasa joined URA from audit firm Ernst and Young on June 1, 2007 as Supervisor Audit on permanent basis under the Public Service Employment, until age of retirement.

He was confirmed as Supervisor in a letter dated December 26, 2007.

Muhwezi joined the entity on September 15, 2008 as Field Officer, and was confirmed on March 25, 2009 as permanent employee with all attendant benefits.

Last year on March 18, the duo was charged at the Anti-Corruption Court, with prosecution led by URA accusing them of abuse of office, causing financial loss, and making false claim, leading to loss of sh6.4b.

They were subsequently interdicted and salary payment halted, pending disposal of the case.

Last year on December 11, Justice Paul Mugamba convicted and sentenced the duo to five years in prison, 10, and two years, respectively for the offences.

The duo is currently free on bail pending the outcome of the appeal filed at the Court of Appeal.

They lament that they were further humiliated in March this year when URA issued public notices blacklisting and informing the public that they were no longer URA staff.

Both URA and the Attorney General are yet to file their responses. A hearing date is yet to be scheduled.