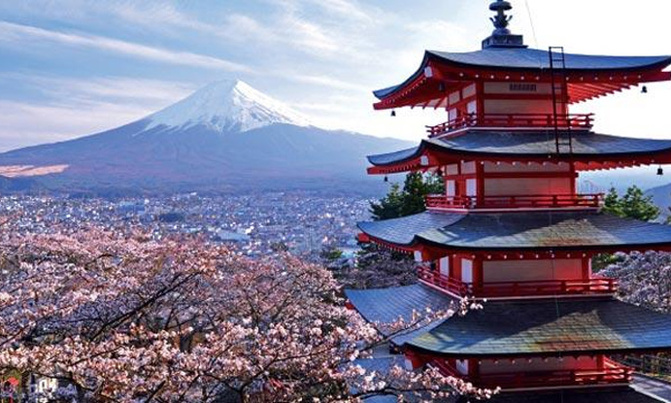 On an annualised basis, the economy expanded a revised 0.7 percent, compared with a slight 0.2 percent expansion in the preliminary data.
Japan's economy barely grew in the April-June quarter, revised data showed Thursday, supplying the latest failing report card for the prime minister's policy blitz.

Growth in the world's third-largest economy came in at 0.2 percent on-quarter, slightly better than a 0.0 percent preliminary estimate last month, as weak exports dented activity.

On an annualised basis, the economy expanded a revised 0.7 percent, compared with a slight 0.2 percent expansion in the preliminary data.

That is still off a 2.1 percent annualised growth rate seen in the first quarter of the year.

Japanese officials are under pressure to deliver as economists increasingly write off Prime Minister Shinzo Abe's years-long bid to cement a lasting recovery, dubbed Abenomics.

The Tokyo stock market opened lower shortly after the announcement of the revised data, with the benchmark Nikkei index falling 0.18 percent in the first minutes of trade.

The dollar, meanwhile, was trading at 101.80 yen in early Tokyo trade compared with 101.73 yen in New York late Wednesday.

The weak growth figures will heap pressure on the Bank of Japan for more action when it meets later this month.

Tokyo recently announced a whopping 28 trillion yen ($275 billion) package aimed at kick-starting growth, after Britain's June vote to quit the European Union sent financial markets into a tailspin and sparked a rally in the yen.

"Japan's economy is only managing this weak, fragile growth," Yasunari Ueno, chief market economist at Mizuho Securities, said in a commentary.

"Exports are unlikely to be the engine of recovery. With corporate profits set to decline this year, it's tough to see wage growth spurring consumer spending or firms stepping up their own investments.

"Another rise in the yen could tip the economy into a recession."

The resurgent yen is threatening corporate Japan's bottom line -- aggravating broader concerns about growth.

Investors tend to buy Japan's currency as a safe bet in times of turmoil or uncertainty. But it makes exporters less competitive overseas and hits their profits.

The problem was highlighted recently as many of the county's best-known firms, including Sony and Toyota, reported lower profits in the three months to June.

Abe's plan -- a mix of massive monetary easing, government spending and red-tape slashing -- initially brought the yen down from record highs and set off a stock market rally.

But promises to cut through red tape have been slower, and Abe's plan to buoy Japan's once-booming economy have looked increasingly unrealistic.

His spend-for-growth policies have set Japan apart from some of its rich nation counterparts, including Germany, which has been reluctant to endorse them, seeing it as an ineffective way to stimulate the economy.