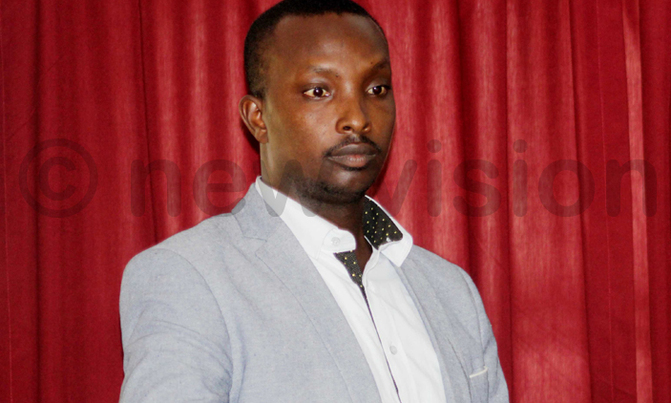 Baguma was committed to the High Court for trial on Tuesday
The High Court in Kampala is on Thursday expected to decide on whether or not to grant bail to former Kampala Metropolitan Police commander Aaron Baguma
Baguma is currently battling murder and aggravated robbery charges.
On Wednesday, Justice Wilson Masalu Musene, the head of criminal division adjourned the case after hearing submissions from both Baguma and state lawyers.
The state is represented by Principle State Attorney Jonathan Muwaganya while Baguma is represented by lawyers Abraham Mpumwire and Ronald Muhwezi.
Baguma is seeking bail pending the hearing of the case.
His lawyers told court that their client has a constitutional right to bail because he is presumed innocent until proven guilty, is the sole bread winner of his family and that he is a law abiding citizen who voluntarily produced himself in court.
State alleges that Baguma, his co-accused and others still at large on October 21, 2015 at Pine Car Depot on Lumumba Avenue in Kampala, killed Betty Donah Katusabe.
Baguma is battling the charges alongside seven others including Pine owner Muhammad Ssebuwufu.
Prosecution further alleges that on the same day, the accused also robbed the deceased of her phone worth sh300,000.
Ssebuwufu, Godfrey Kayiza, Philip Mirambo, Stephen Lwanga, and Paul Tasingika a crime preventer, were sent to the High Court for trial in December last year by the same court.
According to court documents, Baguma in the company of other officers allegedly visited Pine on the fateful day where they allegedly witnessed the torture of Katusabe and also ordered the deceased to pay sh9m debt instead of rescuing her.
The indictment further states that the deceased pleaded with Baguma to take her to Police because Ssebuwufu and his colleagues were determined to kill her but all in vain.
Baguma was committed to the High Court for trial on Tuesday this week along with Yoweri Kitayimbwa, 37, Damaseni Ssentongo, 40, and Shaban Oduttu alias Golola, 22.