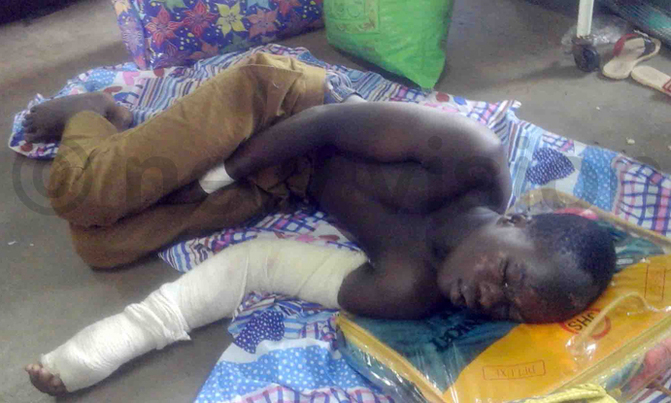 Mustafa Lule needed sh450,000 for a scan
The man who tried to commit suicide at Mabirizi Complex in the city centre has received help from Good Samaritans.
Mustafa Lule's mother Amatu Namakula had appealed to well-wishers to contribute to his treatment and upkeep as he recovers from Mulago Hospital. Lule needed sh450,000 for a scan.
The NRM spokesman in the UK Moses Kimuli gave him sh400,000 and contributed more money for his upkeep at the hospital.
He said it was wrong for Lule to try to commit suicide, but said people should not despise him, adding that he needed more help than ridicule.
He appealed to the Government to strengthen counselling so that they can help such people.
''The Government should allocate money to give to professionals in counselling so that cases of suicides are minimised" Kimuli said.
Kimuli and his colleagues in the diaspora have pledged to get start-up capital for Lule so that he can start a business that will sustain him.