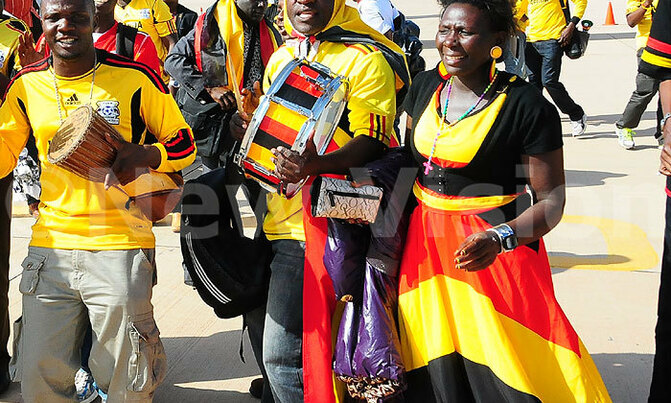 Go to Namboole with just that amount of money that you will use.
All Ugandans today have their attention on the Cranes. That's understandable. Who wouldn't want their national team to end a 38 year absence from the big stage?

But as the soccer fans eagerly await the big match, they shouldn't also forget that their wellbeing is also key. We have come up with a checklist of some Dos and Don'ts for football fans who will be travelling to Namboole.

Keep in groups

Where possible keep in groups of people you know. Also avoid solitary movement so as not to be a target for thugs. A criminal group popularly known as Kifeeesi targets individuals. But there have also been cases where they have disguised as innocent people moving in groups and attacked unsuspecting victims.

Valuables like phones, laptops and cash

Go to Namboole with just that amount of money that you will use. Where possible also don't move with laptops. Phones should also be carried carefully.

Eat carefully

Eat carefully. Avoid foods that will make you frequent the washroom. Namboole toilets can get messy during big matches. Don't bring infants- Don't bring infants to Namboole. Such big matches usually get chaotic. This puts the lives of children at risk.

Sports wear

Sneakers are a great choice. Spare the high heels for the parties after the match. Jeans also offer good security against for instance phone thieves.

Drink responsibly

Alcohol is great for celebration. But when taken in excess it renders those taking it vulnerable. Thieves usually target drunkards because diminished alertness.

Cars

Where necessary use public means. Vehicles not only cause congestion but are also a target for thieves.