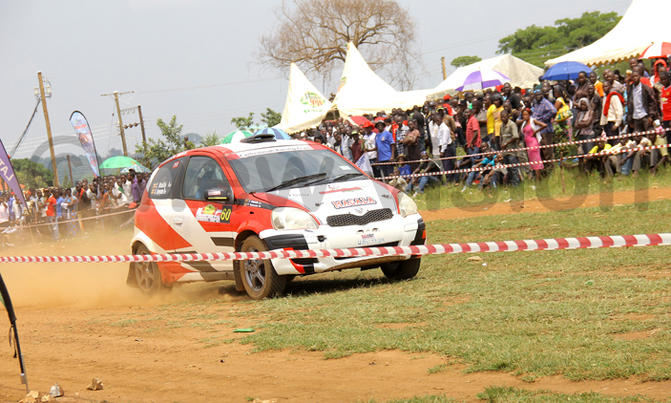 He faces competition from Leila Blick, Woi Ismail Lule and Ismail Ortega
Pearl of Africa Uganda Rally (September 15-17)
The crew of Eddie Mukiibi and Ronald Kyeyune in a Vitz RS is out to better their past records in this year's Shell V-Power Pearl of Africa Uganda Rally due September 15-17 in the districts of Luweero and Mubende.
Mukiibi told New Vision that he finished 15th overall and fourth in the 2014 edition a record he wants to beat in this year's edition.
"Last year we rolled and dropped out of the event, but now we are ready to perform better than 2014 which I finished 15 overall and fourth I the 2WD category," Mukiibi said.
Mukiibi faces competition from female driver Leila Blick, Woi Ismail Lule in a Volkswagen Golf, Ismail Ortega in a Toyota Run X and Sadat Negomba.
The event is the 19th edition of the country's most prestigious motorsport event.
At the moment fifteen rally crews including Dr. Ahmed Ashraf, Ronald Ssebuguzi, Geofrey Nsamba, Ambrose Byona and Muna Singh have confirmed participation.