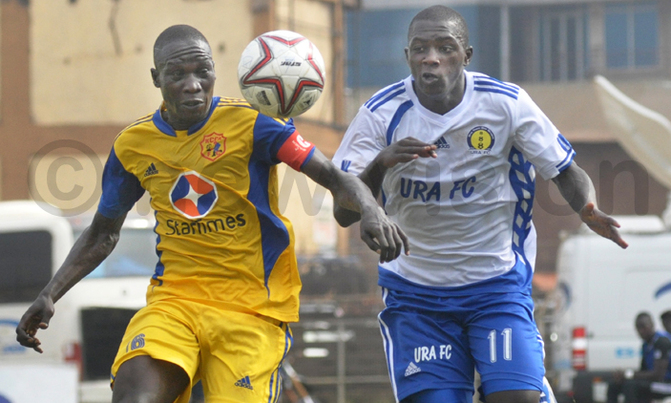 The reigning champions top the league with six points
Azam Uganda Premier League
KCCA FC v Soana
Despite a two week break from the league, KCCA FC captain Dennis Okot is optimistic that his side will be in good shape to take on Soana when action resumes on September 6th.
"We prepare for each league game differently. Our preparations for the upcoming match against Soana FC at Lugogo are in high gear. We want to win because we are going to play at home," Okot stated.
"The first two games have each given us different lessons. It was a bit easier against JMC Hippos in the opener but it was harder against Lweza. Bottom line is that all clubs come to play their best game against us so we must show them that we are the best in the land" he added.
Okot praised striker Geoffrey Sserunkuuma among other experienced players in the team for the guidance they have given him.
"It's easy because Sserunkuuma sometimes gives me tips on how to command the team having been in the game for some time. He's a very good player who exemplifies his experience both on the pitch and off it," Okot said.
The reigning champions top the league with six points from two games played.