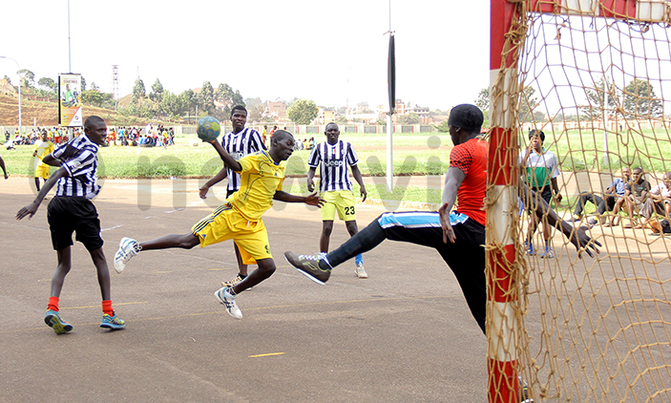 In the only game played, Prisons Arrows defeated former champions Police Kifaru
Men
Prisons Arrow 21 Police Kifaru 18
Prisons Spears 10 Police Metro 0 (Walkover)
Women
Lady Spears 10 Lady Metro 0 (Walkover)
Nkumba Tornados 0 Lady Hopper 10 (Walkover)
There were shameful scenes in the handball league as three teams failed to raise teams for their league games on Saturday at Namboole.
Police Metro, Police Ladies and Nkumba failed to produce teams for their league games and the organising committee has vowed to award walkovers saying that the clubs have no excuses within the rules and regulations for not honouring the fixtures.
"We shall not entertain any excuse outside the rules. Clubs should read the regulations because we gave them these rules," competitions committee boss Fred Barenzi stated.
"We are going to award walkovers for all those games that were not played because there is no genuine reason for not honouring the fixture," Barenzi added.
"Clubs are saying that they didn't honour the fixtures because most of their players are in the FEASSA games, but to me we are not playing school games but a club league," Barenzi explained.
"We can only excuse a team when their players are on the national handball team, but not schools and any team that didn't honour a fixture will forfeit points," he stressed.
Police Lady Metro and Nkumba Ladies did not honour their fixtures for Saturday citing the absence of their players who travelled with their schools for the FEASSA Games.
In the only game played, Prisons Arrows defeated former champions Police Kifaru 21-18 in a tightly contested game at Namboole.