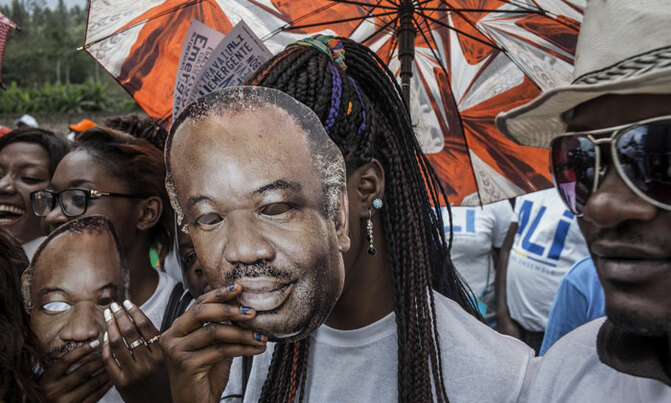 Such TV debates are rare in Africa.
Gabon head of state Ali Bongo has rejected a call to go head-to-head in a TV debate with his main challenger, triggering a fierce row days ahead of the African country's presidential election.

Seeking to end half a century of Bongo family rule, rival Jean Ping demanded a face-off rather than take part in a political show on public television, on the grounds its journalists were pro-Bongo.

Such TV debates are rare in Africa -- and Ping also called for debate questions to be put by journalists chosen by the candidates and "representing press and media diversity."

Bongo's camp accused Ping, a former top African Union official, of a hidden agenda, saying he is afraid of taking questions over allegations of corruption by his son.

Gabonese public TV networks have repeatedly focused on reports that Ping's son took commissions from a Chinese group bidding for public works contracts.

"We denounce Mr Ping's contempt towards the republic's institutions and journalists and the Gabonese people," Communication Minister Alain-Claude Billie-By-Nze said in a statement.

Bongo took over as president in 2009 following the death of his father Omar Bongo, who ruled the former colony for 41 years. It is Africa's fourth oil exporter and also exports tropical hardwoods.

Ping, who served as chair of the AU commission from 2008 to 2012, was previously foreign minister for almost a decade and considered close to Bongo's father.