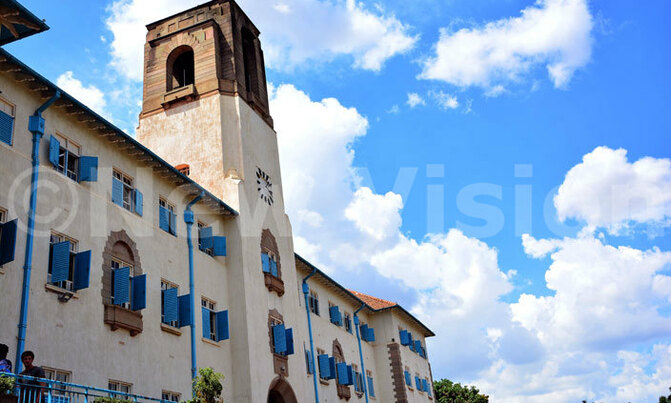 Makerere University offers a number of academic programs at diploma, undergraduate and post-graduate levels.
KAMPALA - Students admitted under the diploma program at Makerere University were effective Wednesday set to receive their admission letters, according to the university public relations officer, Ritah Namisango.

She said the delay of the process was brought about by the non-teaching and support staff industrial strike that brought the university activities to a standstill for over two weeks.

Namisango explained that the admission office handles all kinds of applications including mature age entry, government sponsored, and private sponsored masters and diploma students and ever since the strike ended, workers in that office have been overwhelmed trying to attend to different students.

"Since work resumed last week on Thursday, despite the staff here being overwhelmed by big numbers of students turning up for different services, admission letters for diploma applicants are ready and those who applied can get them today at their respective colleges," she said.

"While admissions for mature age entrants are already at the colleges, the ones for the diploma students will be there starting today."

Meanwhile, undergraduate students are also still picking their admission letters at the respective colleges.

Makerere University offers a number of academic programs at diploma, undergraduate and post-graduate levels.

Namisango said admissions were completed by Tuesday evening and would be delivered from the central administration office to different colleges for students to receive.

On the issue of extended application for interested new undergraduate applicants, the university publicist said some students turned up at the university to pick applications letters while online students are also applying.

She explained that although application is strictly done online, there are students who cannot access internet and were coming to the University. These were referred to the Senate builing Level 6, room 612 and 615 for assistance.

Namisango said that online application is active and so far people have started applying.

Slots are understood to still be available for the upcountry Makerere University campus of Jinja and Makerere University Business School (MUBS) campuses of Arua, Mbarara and Jinja on degree program.

Diploma programs under this fresh application are only available under the College of veterinary medicine, animal resources and biosecurity (COVAB).