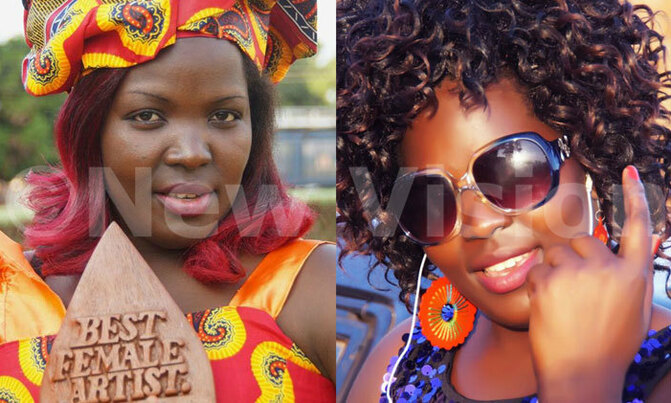 A house hold name and darling to the many youth and women in the region, mostly because they cherish her gender sensitive songs aimed at rebuilding shuttered families and souls across northern Uganda.
Gulu is preparing for the first ever sole female music concert dubbed The Best of Jenneth Prischa. The recording artist, for those oblivious, has been at the forefront of all major musical events in the region.
A house hold name and darling to the many youth and women in the region, mostly because they cherish her gender sensitive songs aimed at rebuilding shuttered families and souls across northern Uganda.
Her diversity in song writing and singing as exhibited in some of her songs with mixed genres ranging from hiphop, dancehall, afro, Zouk and gospel music makes her top of her game in the northern region.
With over 20 songs to her name, Prischa is geared towards the path to stardom. We caught up with her in an exclusive interview and here we share with you her full life story and career path.
Who is Jenneth Prischa
My real names are Amony Jenneth but the majority call me Prischa, a name I got from my granny. I am a self-styled female artist based in northern Uganda who rose to fame in 2012 during a song competition by Save The Children International.
My song on the negative impact of domestic violence scoped an award and cash prize that instigated me to record more hits thus the eventual rise to stardom.
I can comfortably say I am recognized as the best northern female artist from 2013 up to date. I am passionate about family relationships, community and a healthy love life as manifested in most of my songs.
Tell us briefly about your family and educational background
I am the second born in a family of seven kids, born on March 13, 1990 to Mr Darius Kalokwera and Mrs Adyero Rose all of Paluga in Lamwo district.
My parents are farmers which makes me just that, a simple village girl.
I went to Padibe Boys for primary education then moved on to Padibe Secondary School and completed my lover level education from YY Okot Memorial College in Kitgum in 2009.
From there I could not continue with my education due to financial challenges, I opted for a vocational career option thus, I joined Northern Youth Development Centre Labora for a two-year certificate course in Garment making and cutting.
I spend most of my time on my sewing machine designing clothes from my house and that's how I am able to survive besides music.
When did you discover yourself?
The first time I realized I could sing is when I was at primary school during the post primary music competition. My teachers realized my talent and started grooming me.
I started to take it seriously by starting to write my own songs. However, during my senior four vacation I recorded my first hip hop song Pe Itema meaning "Don't try me" to test the waters before joining professional music in 2012.
Who are your big inspirations?
My biggest music inspiration is my dad; he is one of the most talent traditional Bwola dancers, a royal kind of dance done specifically for the kings.
I grew up seeing him as a real family man and I learned a lot from him. I am inspired by family life, love and adventure in general and that sets the tone for my music genres.
However there are some music personalities who have helped influence my music like Roselyn Otim a local based female artist who I used to listen to very much while I was still growing up.
At national level, I have quite a number, notably; Cindy Sanyu, Juliana and Judith Babirye.
Do you write all your songs?
Yes, I write most of my songs because then the lyrics flow easily. I am inspired by what I see so I feel I am better placed to envision what I want to communicate than recording what I have been given by another person.
My Dad has personally written for me two songs which I am yet to work on but this will be the first time I am taking on a divergent angle to my music career.
What is your best instrument?
My best instrument is a guitar but unfortunately I have no skills of playing it but as my music career spans on, it's one thing I want to practically learn.
What does the future hold for Jenneth Prischa in 2016?
The release of album dubbed The Best of Jenneth Prischa slated for Friday September 2016 will be a night to share all my music with my fans that have been with me since my breakthrough in 2012.
They have been there to see me grow with a lot of love and support that made me who I am today. It's candid to say I am not alone but with all who have been an exciting part of my musical career.
This maiden solo music performance and one of its kind, where a female artist like me plans to put up such a mega show in the region should be able to enable me sell my music to a wider audience.
It's not a mere album launched as said, but a moment to give my fans a variety of my music genres. I will perform all my songs right from Tim Gero that scooped me an award from Save The Children International for its concept on domestic violence. I will move on to showcase some of my latest (2016) releases including gospel, dancehall and afro beat hits like Atimango, Pa Pore and Super Glue. With over 20 songs to my name, I anticipate the best of the best for my fans.
After the concert I plan to get back to the studio and work on some of my new and pending projects for 2016, invest in the production of quality music videos, intensify promotions of my songs and then secure a part time job with a charity company working for the less advantaged girl children in the region.
What advice do you have for young artistes who want to join the music career?
Music is a long term investment or career option that requires patience so that you can master the trade. Those joining it to make instant money with single release hit songs can never go far. Concentrate on giving your fans all your best always.
What are some of the challenges you have faced as a female artist?
The fact that I am based up country is already a challenge; some of us do really good music but lack basic platforms to promote our songs. I am hopeful one day we can take on the music scene by storm as we struggle to meet standards in this highly competitive industry.
The aspect of promotion and look out for competent promoters needs to be checked too. A promoter to me should be someone who understands music as a business and not just showbiz.
He or she should be able to as well do media relation work in a bid to bring out the unseen but potential talents.
Whereas the people look at me as a star in Gulu or across northern Uganda, I feel this is not enough in this dynamic world of competition.