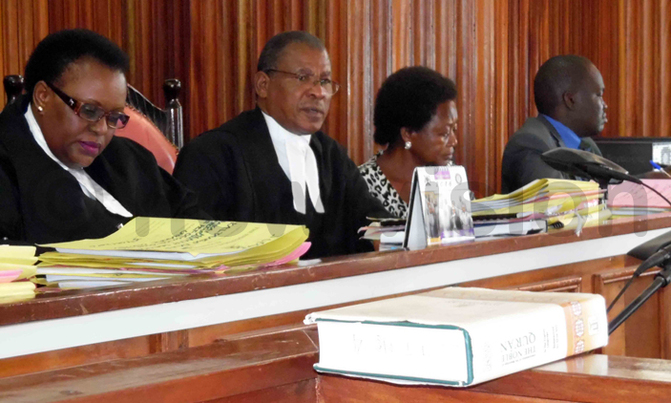 Court mentioned 17 cases that are slated to be heard during the inaugural session
Industrial Court Chief Judge Asaph Ntengye Ruhinda has directed all lawyers representing the parties involved in labour disputes, cause-listed for hearing during the court's session that opened in Masaka on Monday, to adjourn other civil cases before other courts, so that his court can finish hearing the disputes within the 21 days allotted for his session.
The Chief Judge who is presiding over the court session together with his deputy Justice Linda Tumusiime told the lawyers that they had agreed with the Masaka resident judges that in order to enable his court to complete its session within the limited time given to it without causing inordinate delays with unnecessary interruption, other civil matters should wait until the labour disputes have been heard.
During a pad and pen briefing before the court opened, Ntengye told journalists in his chambers on Monday that the court would hold regional court sessions quarterly depending on the availability of the money.
Ntengye however explained that each regional session would require considerable amount of money that may not be easily availed to them.
However, once it has been secured, it should be utilized to the maximum without unnecessary delays caused by the absence of lawyers.
"So, the lawyers representing the parties involved are not expected to seek for adjournments that they have matters to conduct in other courts," he explained; as the court mentioned 17 cases that were slated to be heard during the inaugural session.