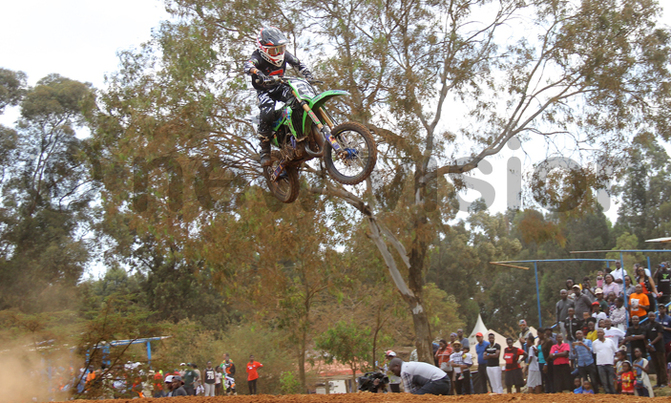 The team put up a spirited fight but lost to hosts Kenya by 21 points
Kenya 618 points
Uganda 597
Zambia 296
South Africa 259
Botswana 175
Aviv Orland lived to his promise winning all the three heats in the FIM Africa Nations Motocross Championship in Nairobi to emerge continental 85cc champion.
Aviv who faced tough competition from Zambians, South Africans and Kenyans said after the event that the win was just a starting point for him.
"I worked hard for it and thank God I have I did it and I look forward to win more of these and other world championship trophies," he said.
Fortune Ssentamu emerged runner up in the class while team Uganda emerged the winner of the 85cc class.
In the MX1 Asaf Natan emerged the veterans' category champion after beating his rivals from Botswana and Kenya while teammate Arthur Blick Jr emerged second in the category.
Uganda's Miguel Katende emerged champion of the PeeWee class, while teammate Abigail Mwangala emerged third.
Uganda was still wanting in the MX2 and MX125 as none of the riders made it to the top five. The disqualification of Alestair Blick for being under-age in MX2, the crashing of Paddy Blick and Stav Orland dented Uganda's chances in the championship.
The team put up a spirited fight but lost to hosts Kenya who emerged 2016 FIM-Africa Nations Motocross champions by 21 points.
In the MX1 class, Uganda's team captain Maxime Van Pee riding with an ankle injury, finished third, behind six time Africa champion Ross Branch from Botswana and Kenya's Ivan Guya.
"I'm happy we managed to finish second but we have learnt lessons from our mistakes and we shall try to fix them and plan for next year," Van Pee stated.