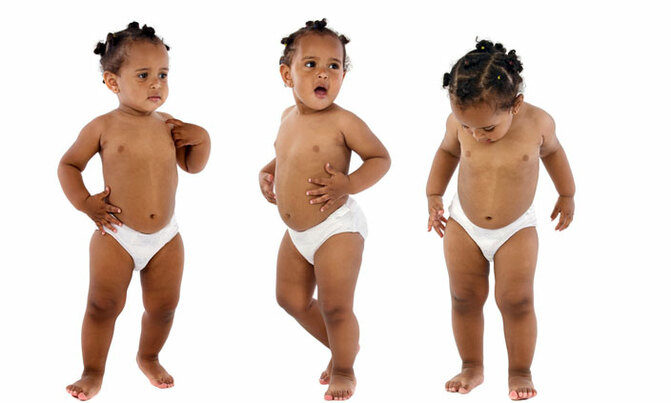 According to statistics at Mulago National Referral Hospital, the last 10 years saw only 159 triplets born out of a total of 337,410 deliveries at the facility.
Twins or multiple births belong to a special class of children and chances of having more than two are less likely.

According to statistics at Mulago National Referral Hospital, the last 10 years saw only 159 triplets born out of a total of 337,410 deliveries at the facility.

The data shows a total of 7,128 twins born over the same period with 2007 having registered the highest number at 750.

According to Associate Professor Josephat Byamugisha, the former head of the Obstetrics and Gynecology department at Mulago Hospital, there has generally been a stable incidence of twins and multiple births at facility over the last decade, a trend that is not expected to change dramatically.

"Looking at the figures, the number of twins in a given year doesn't necessarily follow a high number of deliveries. 2007 for example didn't have the highest deliveries and yet had the highest number of twins," Byamugisha explains.

Basing on the Hellin's rule, the higher the number of babies in a given pregnancy, the lesser the chances of having them. This therefore explains why there are more twins than triplets. The numbers dwindles further for quadruplets and other multiple occurrences.

Multiple birth as explained by the obstetrician require extra care much as all pregnancies do. It is therefore recommended that these mothers deliver in the hospital.

Previously, Byamugisha said mothers with multiple pregnancies would be admitted at the hospital as early as seven month. But with advancement in research, it was proved that this other than not being viable did not provide sufficient safeguards from any complications.

Depending on the circumstances surrounding the pregnancy, the obstetrician said most multiple births end up aided through caesarian. But are also prone to postpartum hemorrhage (heavy bleeding after child birth).

Unlike previously, where mothers would be shocked by the double bundle of joy, the increasing computerized tomography (CT) scan services are making it possible for expectant mothers to adequately prepare.

Professor Byamugisha argues that an increase in infertility treatment services tends to increase the chances of twins. But since this practice is not yet fully developed in the country could explain why there hasn't been a major boom lately from previous years.

In an earlier interview with Dr. Peter Waiswa, the head of the Maternal and Newborn Centre of Excellence at Makerere School of Public Health, he argued that twins sometimes come with old age. The more children one has the higher the chances of having twins.

This argument could also be backed by the fact that most Ugandans going by statistics of age at first pregnancy, tend to have their babies early hence lowering the chances of having a multiple birth.

The 2011 Uganda Health and Demographic Survey puts the median age at first birth among women aged between 20-49years at 18.9years.

New Vision's flagship Twin's festival will be happening this Sunday at the Kyadondo Rugby Grounds. Gates open at 10:00am with a myriad of fun packed activities to engage in but also win prizes. There will also be food and drinks at a fee.