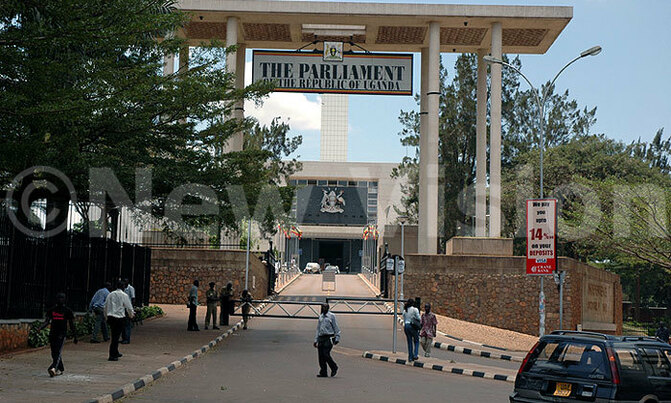 "In October, everybody will be on the road."
KAMPALA - The Speaker of Parliament has assured legislators that their long-awaited money for their cars would be availed in October.

The speaker made the announcement that excited MPs during Tuesday's parliament plenary sitting.

"The issue of your mobility has been solved. In October, everybody will be on the road. I don't want to say anything beyond that."

It is however not yet clear whether each MP will be given sh130m which was given to the legislators of the 9th parliament or they will each get sh150m as the revised rate which caters for inflation.

If each MP is given sh150m for buying a car, it means government will spend a total of sh64b for a total of 427 legislators.

Finance minister Matia Kasaija last week told the parliament finance committee that they had delayed to release money for the MPs' cars because they had financial constraints.

Meanwhile, Ruhinda County MP Donozio Kahonda raised concern that many local governments in the country including his Mitooma district had not yet received money for the new financial year which started in July.

"Local governments are stranded. They have no money for health facilities. They have no money for paying workers. We want to know why for close to two months government has not yet released the money," Kahonda said.

About three weeks ago parliament was informed by the state minister for finance that over 50% of the state agencies were yet to get money for the new financial year because they had not yet submitted their expenditure plans.

But that argument was rejected by MPs on the ground that before the budget is approved by parliament; all spending agencies submit their expenditure plans.

'National scandal'

Bukwo woman MP Evelyn Khemutai wondered why for 20 years government has been promising to construct the Kapichorwa-Bukwo road and it has failed.

The legislator said the road has increasingly become impassible and is a death trap as it complicates measures of taking patients who need emergency attention to the hospitals.

Commenting on the concern, the Kadaga said, "Kapichorwa-Bukwo road qualifies to be a national scandal. In 1996 when I was in cabinet, it was talked about. It is a national scandal."

Another matter of delayed nature was raised by the Leader of Opposition in Parliament Winnie Kiiza regarding the Naguru and Nakawa estates where Ugandans were evicted in 2010 for Opecprime Properties (U) Ltd but the projected has failed to materialize.

"It is like Shimoni [Demonstration] School which was demolished in 2005 for a hotel developer and up to now we see an abandoned site. We need explanation on these projects," Kiiza said.

Former deputy Kampala Mayor and Bukoto East MP Florence Namayanja said, "The tiles of that land were given to OpecPrime Properties. But we recently saw that government giving part of the land to a different Asian investor to build a private hospital."

Kadaga directed the responsible ministers to prepare written statements to respond to the above concerns on Thursday.