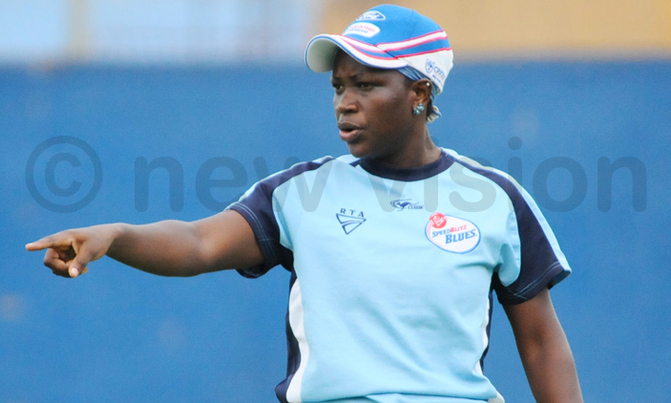 Mackenzie Ayato put in a man of match performance with the ball claiming 5/25
UCA National Women's League
Tornado Bee 140 KICC 110 (Tornado Bee win by 30 runs)
Premier 72 Olila 118/8 (Olila win by 46 runs)
There is one thing you can't question about Tornado Bee and that is their ability to win the title!
Though it's still early to draw conclusions, when you watch them play you see a team that has got so invested in this year's UCA National Women's League.
On Saturday the league leaders proved an offensive juggernaut against Kampala Institute of Cricket Clubs (KICC) beating them by 30 runs at the Lugogo Oval.
Patricia Munguryek and Saidat Kemigisha combined efforts of 30 not out off 48 balls and 24 from 25 balls respectively as Tornado set 140 in 45.2 overs after winning the toss.
KICC's Rihanna Mutesi went on to claim 5/29 in 9 overs with Mary Adubu chipping in with 2/31 in 7 overs.
The experienced Mackenzie Ayato put in a man of match performance with the ball claiming 5/25 in 7 overs to stifle KICC's run chase.
"I am happy with the performance today but generally we have to improve our batting. Nonetheless the girls are determined to clinch the title though there is more work to do" said Ayato.