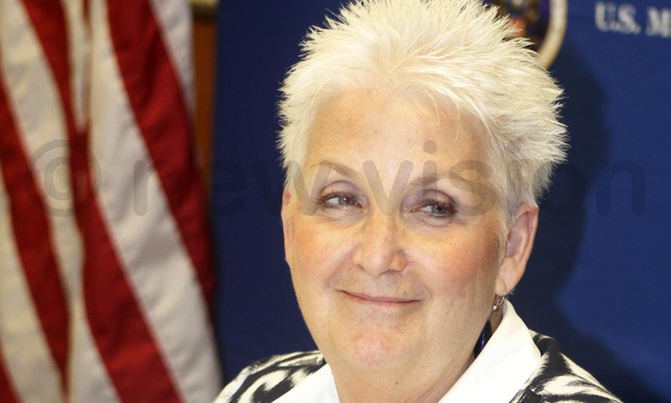 Since the Peace Corps began its work in Uganda more than 1,500 Volunteers have served in the country
The US Ambassador to Uganda, Deborah Malac, has sworn in 62 new Peace Corps Volunteers (PCVs), the single largest cohort to be inducted since the Peace Corps began operating in the country in 1964.
The latest cohort of PCVs that were sworn in on August 11 brings the total number of volunteers in Uganda to 177, a statement from the US embassy said yesterday.
Peace Corps Volunteers work in the areas of health, community agribusiness, and the Global Health Service Partnership. In the health sector, Volunteers will work at the grassroots level with Ugandan Health Centers to train and empower Village Health Teams as well as community health promoters.
Amb. Malac applauded the volunteers' dedication and the importance of their work.
"These men and women, who come to us with so many varied backgrounds and experiences…, will help make a positive difference in the lives of hundreds, if not thousands, of people across the country. They bring the heart, the determination, and the commitment to devote part of their lives in service to improving the lives of the Ugandan people."
The PCVs' efforts will promote access to health care services with a focus on HIV/AIDS, malaria, hygiene, and nutrition.
PCVs in the community agribusiness field will contribute to America's Feed the Future Initiative, centering on farm-to-market value chain development, financial literacy, entrepreneurship, and improve child nutrition.
The volunteers in the Global Health Service Partnerships will serve as adjunct faculty at medical universities for one year, providing hands-on training for quality health care services.
These Volunteers will also help build the capacity of medical students and nurses.
The swearing-in ceremony is the culmination of an intensive in-country training period for all the Volunteers, who lived with host families throughout Uganda to immerse themselves in the culture and language of the country.
Since the Peace Corps began its work in Uganda more than 50 years ago, more than 1,500 Volunteers have served in the country.