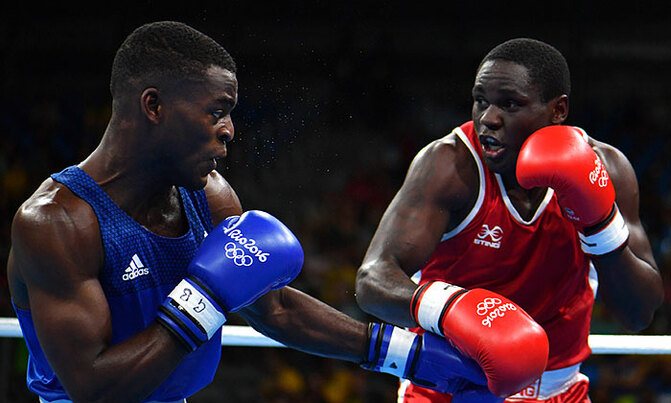 With Ugandan swimmers out, boxer Serugo and the runners remain the only hope for Uganda in Rio.
Follow Norman on Twitter @nkatende

RIO DE JANEIRO - Boxing and athletics have been Uganda's only medal haulers at the Olympic Games and are still expected to carry the burden this time round, as swimming provided no respite.

With no badminton representation, a discipline that had improved over the past Olympic Games, Ugandan boxer Ronald Serugo and the athletics team will have to bear the weight of expectation in Rio.

Serugo, who represented Uganda at the 2008 Beijing Olympic Games, is expected to fight Armenia's Narek Abgaryan in the first round of the preliminary stage.

The winner here will take on either 7th seed Hu Jianguan of China or Turkey's Erek Selcuk.

The other Ugandan boxer Kennedy Katende was knocked out by Great Britain's Joshua Buatsi in the third round while swimmers Jamila Lunkuse and Joshua Tibatemwa did not go past their heats.

Tibatemwa was 6th in heat three of the men's 50m freestyle while Lunkuse finished 8th in heat two of the women's 100m breaststroke.

All focus - and hope - will now turn to athletics.
Ugandan swimmer Joshua Tibatemwa came up short . . .