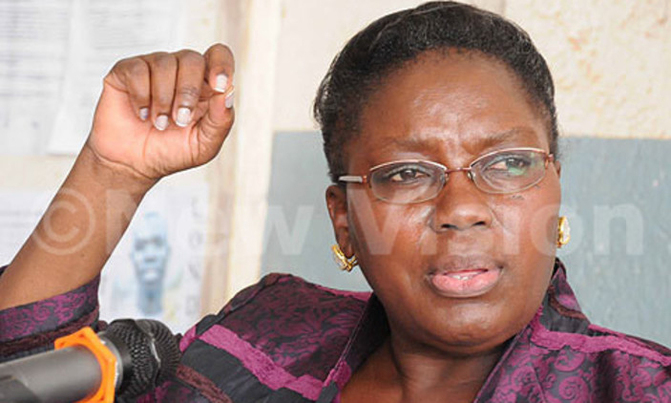 "I want to order the ministry for lands to take up the matter."
Over 6000 people in Butemba County in Kyankwanzi district are under threat of being evicted from land they have occupied for ages, MPs have learnt.

The matter was brought to limelight by the Butemba County MP Pentagon Kamusiime who asserted that the land grabbers have connived with Kyankwanzi district land boards and some political leaders to make attempts of taking land covering two parishes.

"Today I have just received information that the evictions have started," Kamusiime reported.

He tabled before Parliament documents containing the various individuals allegedly involved in land grabbing.

The Speaker of Parliament, Rebecca Kadaga, directed the lands ministry to intervene and halt the evictions.

"Hon. Pentagon has seen me many times on this matter where 6000 in two parishes are under threats of eviction. It is important for government to urgently handle the matter. I want to order the ministry for lands to take up the matter," Kadaga stated.

Kyankwanzi woman MP Anne Maria Nankabirwa however, said the people facing eviction do not total to 6000.

But she was heckled by fellow legislators before she could complete her submission.

"I don't know the number. That is why I have sent the ministry to go and establish the facts and report back to us," Kadaga said after stopping Nankabirwa from completing her submission.

State minister for lands, Persis Namuganza assured the House that she would go to Kyankwanzi and work with the area political leaders to investigate the matter.

She however, advised legislators with such concerns to only run to Parliament after the ministry has failed to help them.

"Come to us. We are ready to help you. Land has become a hot cake. Everywhere there are land disputes. There are some MPs who have approached us like Makumbi and Nabakooba. Next week we shall be in Mityana to help them," Namuganza explained.