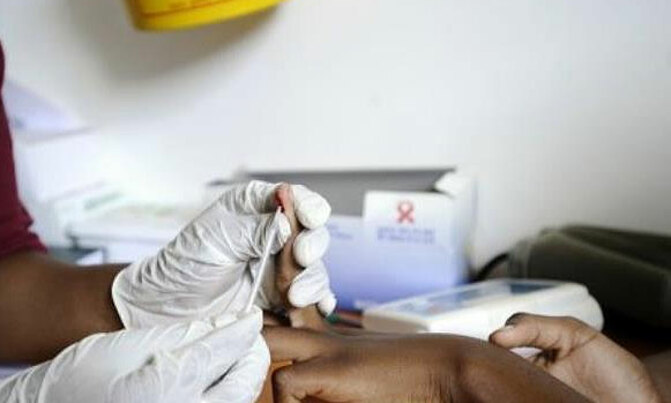 Find a cocktail of stories inside, including one on Uganda producing a new AIDS drug.
PIC: (Credit: AFP)

Good morning everyone. Here is a quick look at what to expect in today's New Vision paper - which you can also access online HERE.

To begin with, President Yoweri Museveni and his Kenyan counterpart Uhuru Kenyatta have spoken out on term limits. We have what they said. Also read about what the two presidents agreed on the oil pipeline. Get a map of where the pipeline will pass in today's paper.
Meanwhile, the Police have rescued Kampala Lord Mayor Erias Lukwago from angry supporters of Police chief Gen. Kale Kayihura. We have the ugly scenes at Makindye Court and what actually happened at the court. Soon after the chaos, the DPP applied to take over the Police brutality case against Kayihura. Find the legal explanation inside.

And in an unusual legal battle, the Kabaka of Buganda has been dragged to court over registering tenants. Grab yourself a copy for the details or CLICK HERE to read the paper online.
Uganda has started producing a new AIDs drug. Get a copy of the New Vision to know how good this drug is, how to use it, how much it costs and how to get it.

Did you know that the public service ministry is overwhelmed by job seekers. Find out how many people apply for every single job and the nightmare of just receiving and sorting out their application papers.

The owner of USAFI market has sued KCCA over a sh20b debt. How did this debt come about?

Also find out why the MPs are happy with the Government's decision to close over 60 Bridge International schools. But what type of schools are these? We have a list of the closed schools and why they were closed. Get the official explanation from the education minister, Janet Museveni.

Be sure to also get an update on the strike in public universities - only in Uganda's leading daily, New Vision.

The World Bank has released over sh400b for northern Uganda. What is the money going to do and how will it be used?

IN BUSINESS
By the way, win yourself a lucrative deal among the many tenders and contracts advertised in the New Vision.

And as business people appeal to the Government to rescue their collapsing businesses, New Vision analyses the implications of both sides of the question - should they be bailed out or not?

IN TORO

Tenants have been given a chance to lease kingdom land. New Vision helps you to know how you can buy yourself out if you are a tenant of Toro Kingdom.

IN MOTOR MART
We bring you the most popular minivans in Uganda. Find out why the Toyota Ipsum is fading out, why the Noah has taken over and which car is expected to replace the Noah soon.

And if you plan to buy or drive a left-hand-drive car, find out if there are any legal issues you need to know and how to improve your safety in such a car.

CLICK HERE to read the New Vision paper online