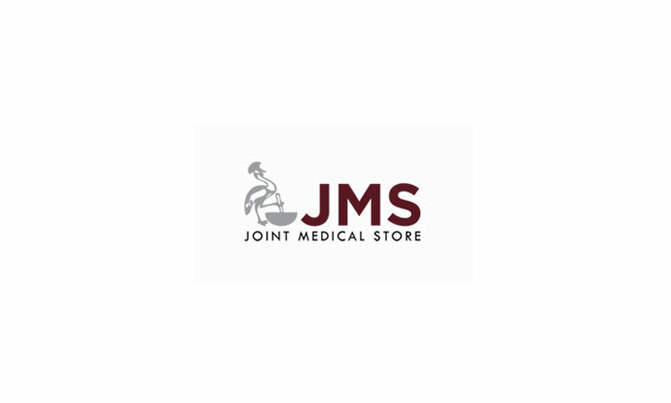 Joint Medical Stores spreads to Mbarara
Joint Medical Stores (JMS) is opening its first branch in Mbarara. This is in addition to the one at the headquarters in Kampala and four other outlets in different districts. Jacquiline Emodek sat down with Dr. Bidard Baguma, the JMS executive director to understand what this move means for the organisation, the people in Mbarara district and Uganda as a whole.

Q What informed your decision to open a branch in Mbarara?
In 2015 we developed a strategic plan that will guide us until 2018; as part of the strategy, we aim to get closer to our customers. Secondly, we also want to provide custom made pharmaceutical warehousing space both for our products and other people in the pharmaceutical sector.
Presently, there is no custom made pharmaceutical warehouse in the western region to cater for the clients who would require medical supplies and equipment.
It is against this background that we decided to open up a warehouse in Mbarara district that will not only provide us as JMS with storage space, but also serve the customers in the region. The warehouse will also have extra space that can be rented by interested parties who deal in pharmaceuticals.
Why is it important for pharmaceutical warehouses to be custom made?
Most pharmaceutical products need to be kept under specific conditions, which if not adhered to can lead to loss of efficacy of the product to treat what they are supposed to treat. Therefore, these warehouses are temperature controlled and monitored; should there be any changes, collective action is taken. The physical condition is also crucial.
In regard to interested parties in storage space, what is your estimated capacity?
Well this is a volume business; it depends on the volume that a specific client may require. However, on average the number can range from one to 10. Summarily space is available to parties in the pharmaceutical sector because the warehouse is particularly meant for pharmaceutical products.
How many branches does JMS have?
Currently we have one in Kampala and the newly opened one in Mbarara. However, we have outlets in different districts under their respective dioceses. These include Masaka under the Masaka Diocese, Fort Portal under the Fort Portal Diocese, Arua under the Arua Diocese and this month we shall open one in Jinja under the Jinja Diocese.
What does the Mbarara branch promise residents?
We are primarily set up to serve the health units accredited by the Uganda Protestant Medical Bureau, the Uganda Catholic Medical Bureau; JMS has a memorandum of understanding with the Uganda Muslim Medical Bureau and also serve the Uganda Orthodox Medical Bureau.
We will certainly bring services closer to these health units, so that they can get their products on time. We shall also be able to deliver when emergencies come up. Presently when emergencies arise, it is difficult for these units to get the products immediately from Kampala because what you plan and predict for the normal use may become less in an emergency.
We therefore hope to serve them better when we are nearer to them. When it comes to other clients like the other pharmacies and health units in this region, we will also have services closer to them such that they will be able to walk in and see what is available and easily procure what they need. Generally we hope to be more efficient in serving our customers in the region.
How do you plan on sustaining this new project?
Firstly, we are a trusteeship, non-profit organisation; we generate our own income to manage our costs. When JMS brings in products, we consider the cost of the product, as well as the costs we incur in storage, distribution and man power.
After calculating this, we sell to the customer at the lowest price possible, but also ensure that we are self-sustaining. In order to grow on our sustainability, we also plan to go into manufacturing and think that the manufacturing arm will be profit making.
It will most likely have a different trading arm and we believe that this profit will be ploughed into supporting the non- profit activities of JMS. This will also enable us to expand where expansion is needed.
Speaking of expansion, what are your future plans?
As I said earlier, we are looking at manufacturing with a keen emphasis on what are needed locally in the interest of ensuring that as a country we have commodity security. This is because as the world changes and moves on the western countries might cease to produce drugs for tropical diseases.
Therefore, as a country we need to design our destiny. We also have plans of opening up a branch in Mbale to serve the greater eastern region and also another branch in Gulu to serve the northern region. All this is to ensure that we cater to all regions in the country.
How do you ensure that you stand out as an organisation?
We are a Christian organisation built on Christian principles. We are non-profit making, therefore we try to ensure that our customers get the best value for money because our most important focus is on quality.
We ensure that when we sell you something or when we distribute a commodity it is of the right quality. This is achieved through the presence of an in-house quality control laboratory that tests every bunch that we receive.
Quality is the single most important thing we have to do. We pride ourselves in ensuring that we have the highest level of integrity in our processes and in our staff. In order to be able to respond quickly to the changing needs of the customers and the world, we are agile as a business. Ultimately we are responsible for the actions that we take.

JMS delivering quality drugs to the customer's doorstep
By Jacquiline Emodek
Upon diagnosis of an illness at a medical facility, you are often given medication which could be in tablet or capsule form. As you look at the medicine, you hope that it has the potential to help you recover. What rarely crosses your mind is that the medicine has travelled a long distance and gone through a systematic process to get to you.
The drug's effectiveness if prescribed right is dependent on the condition(s) that it is not compromisedor expired. Kevin Otieno, a quality assurance officer at Joint Medical Stores (JMS), explains that when orders from the suppliers have been picked from the receiving point, they are checked by a constituted team and availed for transportation to their destination. The destination can be a government or private health unit.
Initially, the trucks have to be validated, so that they deliver the drugs safely. "An iButton is placed in one of the boxes while the suppliers are unaware, before the drugs are transported," Otieno says. An iButton device is variably defi ned as a computer chip enclosed in a16mm thick stainless steel can.
This unique and durable container ensures that up-to-date information can travel with a person or object anywhere they go. The drivers are informed that after delivery of the supplies, the box should be returned. "When they return, we analyse the information, for example, what the temperature was during the transportation. If they were suitable, then we are sure that the integrity of the drug was not undermined," Otieno explains.
Cold chain boxes
Emphasis is also put on the cold chain boxes and ice packs, because some drugs require temperatures of about 15-30 degrees centigrade. As a result, the time taken before the cold chain breaks is predetermined and the driver is informed.
"For example, if he is going to Kabale, we tell him that he should be there in eight hours or the cold chain will break," Otieno says. There are stickers for perishables and drivers are told that incase one anticipates that they will not reach in time, they should communicate. The stores also keep in touch with the customer through dispatch.
"We tell them their consignment has left JMS, therefore, if it reaches late, as JMS we recall the consignment and tell the customer that based on the stability information, we cannot confi rm the quality of the drug," Otieno says. Despite all the precautions taken, some challenges still spring up. Otieno says there are incidences where suppliers fail to match the required standards of the drugs and so the stores have turned them away.
Counterfeits
There are two distinctive issues with drugs namely; counterfeit and substandard drugs. "Every drug contains an active ingredient that will treat you. However, in counterfeit drugs, this does not exist.
In substandard drugs, the ingredient exists, but cannot be delivered well into the system," Otieno explains. Sadly these drugs fi nd a way onto the market. "When some suppliers let us down and we stop purchasing from them, customers fail to get drugs from us which results into them purchasing directly from these suppliers," Otieno says.
This is worsened by the confl ict of interest among practitioners on whether to give the patient a substandard drug or not give them a drug at all. Dr. Bilard Baguma, the executive director of JMS, says that there are unscrupulous businessmen who do not care about the quality of drugs they sell. In most cases they will sell the drugs cheaply.
"This problem is heightened by porous borders, which allow drugs to get into the country without going through the right channels," Baguma adds. Notably, JMS delivers pharmaceutical products at the doorstep of its customers. Unfortunately, some of the health
Hard-to-reach areas
If an area is diffi cult to access, then more time is taken on the road and when this happens, the cold chain risks breaking. "If the drug is delivered after the cold chain is broken, it is taken back to the stores and quarantined. The stores then deliver the items correctly, but not before going back to fi nd the root cause," Otieno explains. With drugs going back and forth and the estimated amount not provided, there is bound to be an unmet need.
Hilly terrain
However, places like Kasese and Budduda that have a hilly terrain hinder the movement of vehicles and so the drugs have to be carried manually to the health facilities. Baguma adds that there is a dilemma in supplying remote areas serving the poor, because many of them cannot meet their financial obligations.
"You will be shocked that some of the private hospitals in remote areas charge a fl at rate; everyone should pay sh3,000 and it is from that amount that they are expected to get everything a patient needs from the health unit," he explains.
These units, therefore fi nd it diffi cult to meet their fi nancial obligation and yet the stores need to continue providing the service. Storage of pharmaceutical products is still a challenge, because of their perishability and the strict conditions required to maintain their efficacy. When the need for renting a warehouse arises, it is very difficult to get space specifi cally designed to handle pharmaceuticals. "We remodel warehouses to suit the conditions of handling pharmaceutical product storage," Baguma says.
JMS: The mission health units' nose for quality medical supplies
By Jacquiline Emodek
In 1979, after the Uganda-Tanzania liberation war that led to the overthrow of president Idi Amin's regime, there were a number of donors supporting each health unit. However, they were doing this individually; some were supporting more than one, but without a distinct co-ordinated structure.
This realisation led to the Roman Catholic Church and the Church of Uganda through their medical arms (the Uganda Catholic Medical Bureau and Uganda Protestant Bureau respectively), making the decision to set up the Joint Medical Stores (JMS).
"This was so that it could support the supply chain for the mission health units; to ensure that they get good quality products in time and also co-ordinate donations," Dr Bilard Buguma JMS, the executive director, says.
In the case where there were no donations, JMS was tasked to fi nd medical supplies at reasonable prices. Over time, JMS has grown and serves accredited health units by the UCMB, UPMB as well as Uganda Muslim Medical Bureau and Uganda Orthodox Medical Bureau.
What they do
Joint Medical Stores is licensed by the National Drug Authority (NDA) to engage in the export, import, wholesale of medicines and related health supplies. "We procure, store and distribute medicines and other medical supplies as well as install and maintain medical equipment," Baguma says.
The stores have a fullyfl edged medical equipment department with biomedical engineers and technicians who provide services to mainly accredited units and others who need it. These range from CT scans to X-ray machines and laboratory equipment. Currently, the stores have about 2,000 customers and 600 accredited health units.
Joint Medical Stores also has a mandate to provide trainings, coaching and other forms of capacity building, especially for accredited health units. "The areas we are conversant with are logistics management and managing of the supply chain to ensure that the health units are effi cient in their work," Baguma says.
This in turn eases the work of the stores because then the health units can quantify their needs and JMS can supply them when the need arises. JMS also supports the Government and donors in storing and distribution of free commodities that come through donations such as Global Fund, the US President's Emergency Plan For AIDS Relief and the Presidential Malaria Initiative.
Quality is key
There are two distinctive issues with drugs namely; counterfeit drugs and substandard drugs. "Every drug contains an active ingredient that will treat. However, in counterfeit drugs this does not exist, while in the substandard drug, the ingredient exists but cannot be delivered well into the system," Kevin Otieno, a quality assurance offi cer at JMS says.
He adds that substandard drugs can arise due to the way drugs are handled. "If drugs are stored below conditions recommended by the manufacturer, they can become substandard," Otieno says. Some drugs are sensitive to high temperatures, while others are sensitive to humidity and some are sensitive to light.
Therefore, if not handled well during transport, storage and even physically, the drugs become sub-standard. Quality assurance activities are carried out to ensure that the drugs are not counterfeit, drugs are manufactured and distributed in the right way such their effi cacy is not tampered with.
At JMS, there inbound, intra and outbound activities to ensure quality assurance. "There are activities done before commodities get to JMS, those while commodities are at JMS and those when they are leaving," Otieno says.
When items are inbound, a prequalifi cation of suppliers, manufacturer and the products is done. "We visit the manufacturer's facilities and make sure that they conform to the World Health Organisation (WHO) standards.
This is followed by a Good Distribution Practice audit and then we test the product against stipulated specifi cations," he says. The products are also subjected to a bio-availability test — this measures the amount of the drug that will be ingested in the system.
Once the suppliers have been prequalifi ed, the list is given to procurement. But when the items arrive, they are inspected again before they are sold. "We look for the certifi cate of analysis — a legal document that is proof of quality against the international standard — to gauge whether it meets them," he says.
At the end of the day, if the items pass the different checks, then JMS receives them and if they do not, they are quarantined for further inspection and taken to a WHO laboratory in Kenya for conclusive tests. If the drugs fail to pass this test, they are reported to the National Drug Authority.
The store items are regularly inspected because pharmaceutical products are sensitive to environmental changes. "We check if the drugs are intact or losing their potency; we sample items that have been in storage for a period of three to six months," Otieno says. Emphasis is also put on ensuring that the environment is conducive for the commodities. Temperature and humidity is regulated.
Customer care
Joint Medical Stores serves different classes of customers. They handle stock on behalf of donors referred to as third party, then their customers who are divided into health facilities, non-governmental organisations and churchbased institutions.
"For example, third party customers usually reach us through mail and fax because they are required to report every two months," Ronald Kalisa, a customer relations manager at JMS, says.
We have representatives in different parts of the country who collect orders from different facilities. This is done through the JMS outlets in Masaka, Jinja, Arua as well as the branches in Kampala and recently, Mbarara.
Deliveries to the different regions of the country are governed by a strict schedule. "Private customers pay only three percent of the value of their orders, while delivery is free of charge for accredited facilities," Kalisa says.
There cannot be talk of growth in a business if the business is not agile; a business that ensures that it responds to its customers' needs consolidates its position in a competitive environment.
JMS has done this.
In the first decade, the focus was on getting medicines and sending them all over the country. However, it was soon realised that health facilities also lacked functional equipment. To address the need, a medical equipment department was established in 1981.
It was mandated to provide, install and maintain medical equipment as well as train personnel to repair equipment. Ten years later, the pharmaceutical market was facing another hurdle; this time, the cost of importing supplies was very high because Uganda is a landlocked country.
Therefore, in 1991, the JMS production unit was set up. Currently, Baguma says there are plans of introducing manufacturing. "We want to start manufacturing with a keen emphasis on locally needed medical supplies in the interest of ensuring that the country has commodity security. This is because as the world changes, the Western countries might cease to produce drugs for tropical diseases," he says.