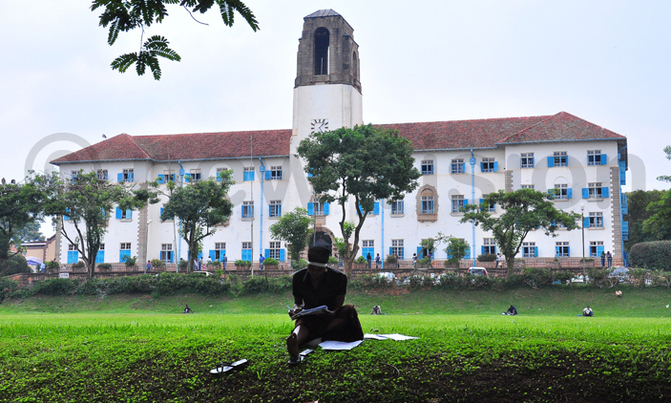 Besides Makerere and Mbarara University of Science and Technology, no other Ugandan university featured among the best 100 in Africa
Makerere University has maintained its good performance in the continental rankings after emerging 11th in Africa in the latest ratings.
The university has maintained its position among the best universities on the continent.
According to a report by the Webometrics Rankings of World Universities last month, Uganda's largest and third-oldest institution of higher learning has continued to be competitive against its counterparts.
The Webometrics Ranking of World Universities is an initiative of the Consejo Superior de Investigaciones Científicas (CSIC), the largest public research body in Spain. The CSIC is among the first basic research organizations in Europe.
CSIC is attached to Spain's Ministry of Education and every six months an independent, objective scientific exercise is performed by CSIC thus providing reliable, multidimensional, updated and useful information about the performance of universities from all over the world based on their web presence and impact.
Besides Makerere and Mbarara University of Science and Technology, which is in the 98th position, no other Ugandan university featured among the best 100 universities in Africa.
For the past five years Makerere hasn't fallen below the 21st position in rankings by different research agencies.
In 2015, Makerere University was ranked 21st by The African Economist, an analytical education forum and 7th in 2014 whereas it was 11th in 2013.
However, the ranking was notably dominated by South African universities, with the University of Cape Town as the clear regional leader in academic reputation as well as those from Egypt, Cairo University inclusive and University of Nairobi.
Besides other factors, information from the ranking web of universities shows that the ranking was generally based on the universities' web presence.
It stated, "If the web performance of an institution is below the expected position according to their academic excellence, university authorities should reconsider their web policy, promoting substantial increases of the volume and quality of their electronic publications. This is essential.''
But on the other hand, the universities in the ranking generally have a low percentage of international students on campus, ranging between 1 and 9 per cent. The only exception is the University of Cape Town, with 18 per cent international students.
At Makerere University in Uganda 9 per cent of the students on campus are international. This means that the university has got a lot to do in terms of upgrading so as to attract international students.