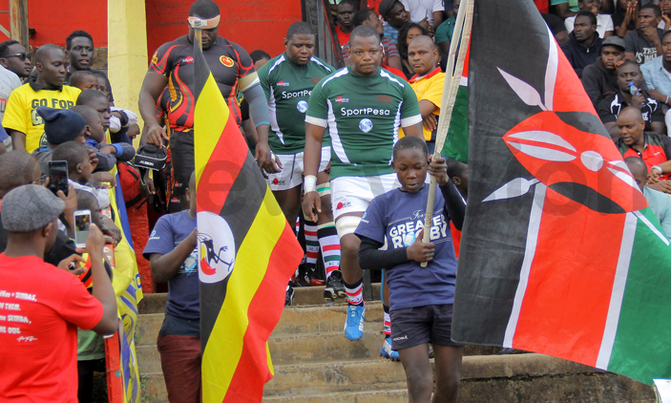 Phillip Wokorach was however voted the man of match
Elgon Cup
Kenya 45 Uganda 24
Despite a hard fight, Uganda could not stop the Kenya Simbas in front of a mammoth crowd that turned out for the Rugby Africa Tier 1A encounter.
The 45-24 defeat at the hands of Kenya won the hosts the Elgon Cup with a whopping 93-34 aggregate, having won the first leg in Kampala 48-10.
Ronnie Mwenesi, David Ambunya, Brian Nyikuli, Simon Muniafu and Maxi Adaka scored tries for Kenya while Phillip Wokorach, Ivan Magomu and Davis Kiwalabye scored for Uganda.
Wokorach was however voted the man of match for the second leg on the back of the two tries he scored for Uganda.
"I'm very happy and this has proved to me that in rugby you don't need size to perform but heart and determination," Wokorach stated after the game.
"This medal has just tickled me to go for more awards and I'm going to work hard to win more," the 23-year-old business student at Uganda Christian University stressed.