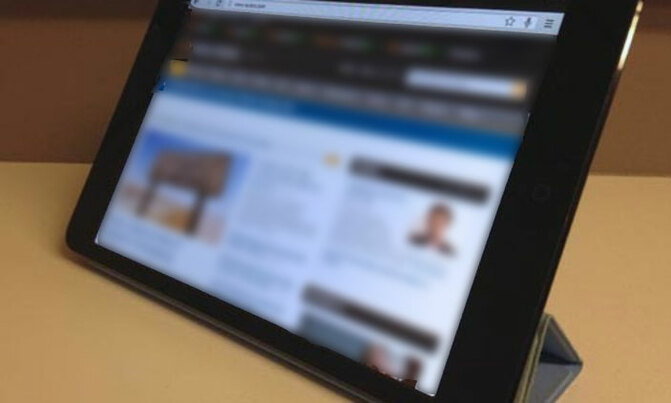 Parliament deducted sh0.5m from the pay of MPs who did not return the tablets.
Only three out of the 375 legislators who received portable tablet computers commonly known as iPads during the Ninth Parliament returned the gadgets. As a result, Parliament deducted sh500,000 from MPs pay before they left Parliament.

"Only three returned (the tablets). The rest, money was deducted from their pay and they kept the tablets. Those who were re-elected also had their money cut," said Chris Obore, the director of communications and public affairs at Parliament.

He said the iPads were property of Parliament and that they deducted sh500,000 from MPs' pay because it was the residual value specified by the government valuer.

Whereas re-elected MPs retained the old tablets upon Parliament deducting sh500,000 from their pay, Obore revealed that all elected legislators (427) in the Tenth Parliament would get new iPads. This will be in addition to the 18 ex-officios; implying 445 tablets are to be procured for the Tenth Parliament.

Out of 375 MPs who received tablets in the Ninth Parliament, only 171 were reelected, implying the 204 MPs never made it back to the August House.

In 2013, all the 375 Ninth Parliament legislators received iPads and were trained on how to use them. This was after Parliament sent three parliamentary ICT officers for training on how to support the tablet computer in a corporate environment at the manufacturer's authorized training centre.
Helen Kawesa, the then-Parliament spokesperson, said the ICT officers were trained to assist MPs on how to use the gadgets.

"It will be a training of trainers. The ICT officers will help MPs who may have questions on how to use the iPads."

Kawesa said they also procured more 11 iPads for ex-officios, which pushed the number of tablets procured to 386. Experts then put the iPad cost at around sh2.8m. With 375 MPs and 11 ex-officios, Parliament spent over sh1b to procure the gadgets.

If the same amount is to go by again, Parliament will spend sh1.2b on the gadgets.

The procurement of tablets followed a decision by the parliamentary commission of the Ninth Parliament with its members including; Emmanuel Dombo, Jalia Bintu and Dr Chris Baryomunsi, arguing that they decided to procure iPads for each MP to cut down on stationery expenditure.

In 2011, plans by the Uganda Communications Commissions in tandem with the ICT committee of Parliament to buy MPs iPads ended in failure and controversy as MPs, especially in Opposition, objected to the deal.

MPs like Wamai Wamanga (Mbale Municipality) and Odonga Otto (then Aruu County) cited parliamentary rules of procedure which do not allow MPs to be facilitated by ministries and government departments in their oversight role for fear of getting compromised.

The money was to be got from the Rural Communications Development Fund, which is used to buy computers for schools, hospitals and resident district commissioners.